---
Alleviate the Administrative Headache of ASC 842 Compliance
Minimize risk, increase efficiency, and connect your team with Occupier Lease Accounting.
---
---
Occupier Lease Accounting simplifies FASB ASC 842 and IFRS 16 compliance for your lease portfolio. With a direct feed of lease data from Occupier Lease Administration, Occupier Lease Accounting frees up the time your teams spend searching for information and optimizes the lease measurement process to ensure your portfolio is properly accounted for.
Streamline Your Lease Accounting Workflow
With Occupier Lease Accounting, you won't fret about missing pieces. To ensure compliance with new lease accounting standards, Occupier Lease Accounting allows you to:
Automate the lease measurement process
Generate right-of-use assets
Create and export amortization schedules
Generate and export journal entries
Compile and export disclosure reports
Manage approvals and controls
Integrate your lease accounting data with accounting and ERP systems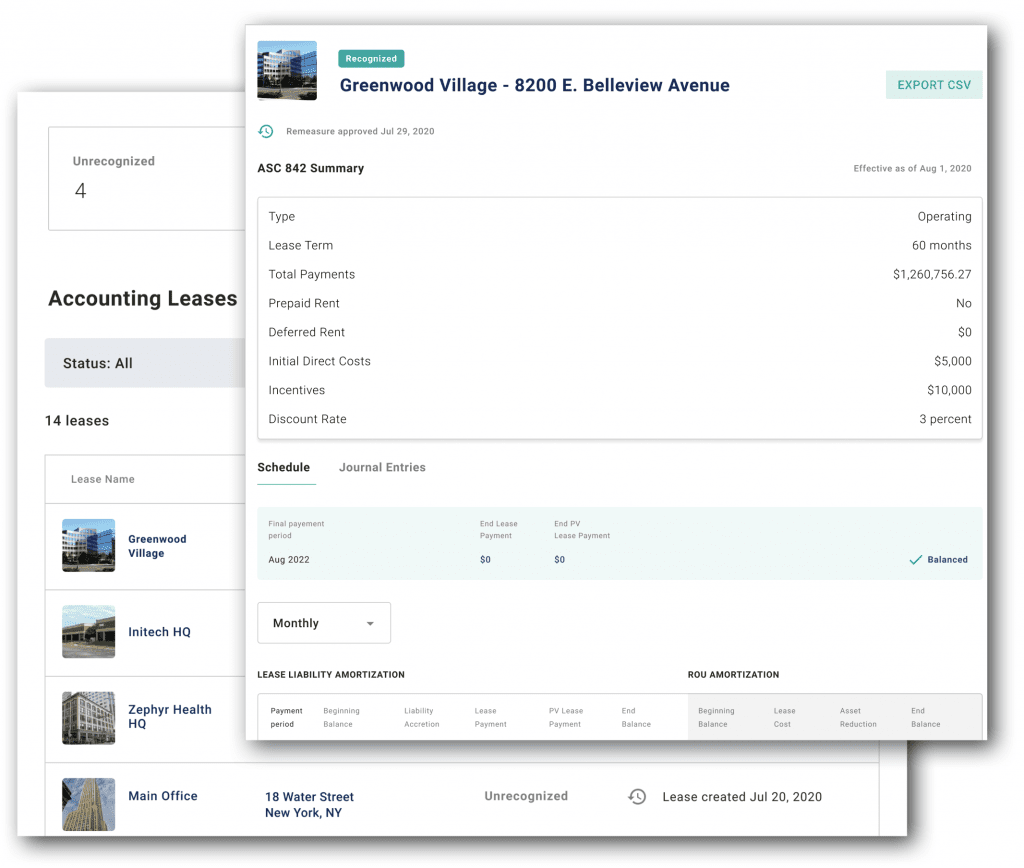 An All-In-One Offering
Deal management, lease administration, and lease accounting live in one place, helping your finance team manage a single feed of lease data without juggling multiple platforms and cumbersome spreadsheets. This does more than simply ensure information is accurate and up to date — it also reduces time spent tracking down priority data and reduces risk to the business.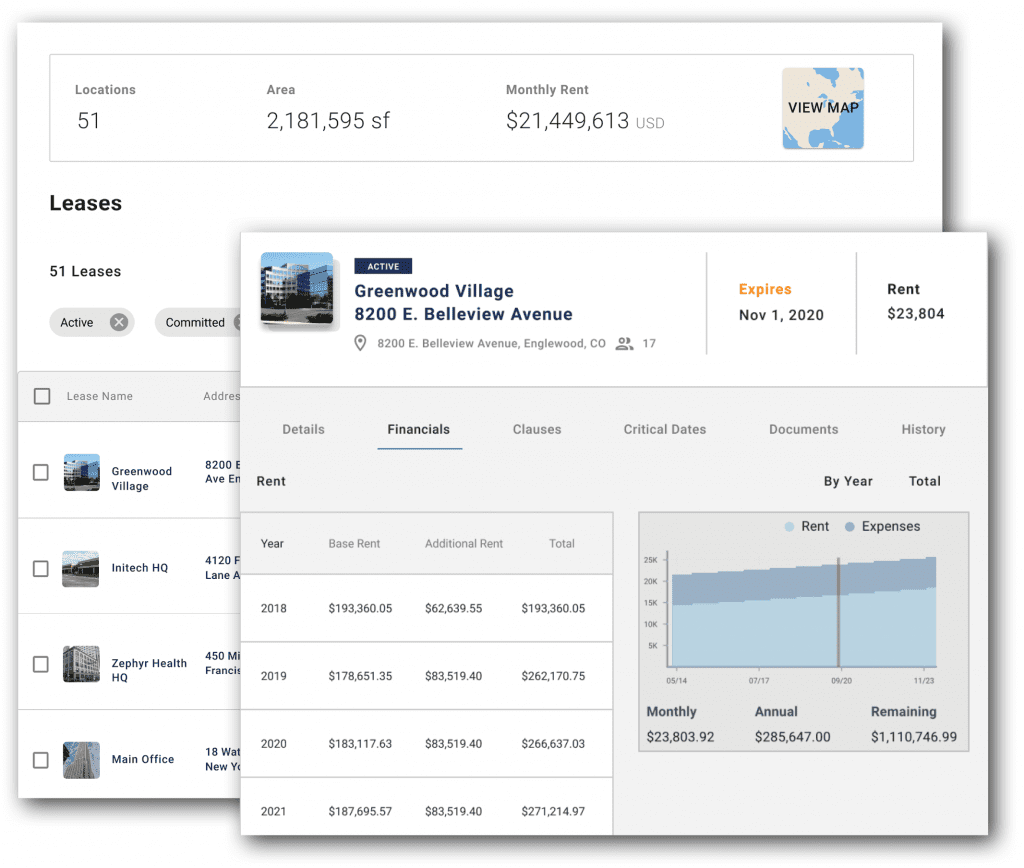 One Consistent Source of Truth for the Entire Enterprise
Unify your business with a single platform that engages your real estate team, finance department, business unit stakeholders, C-suite, and tenant representation brokers around a single source of truth.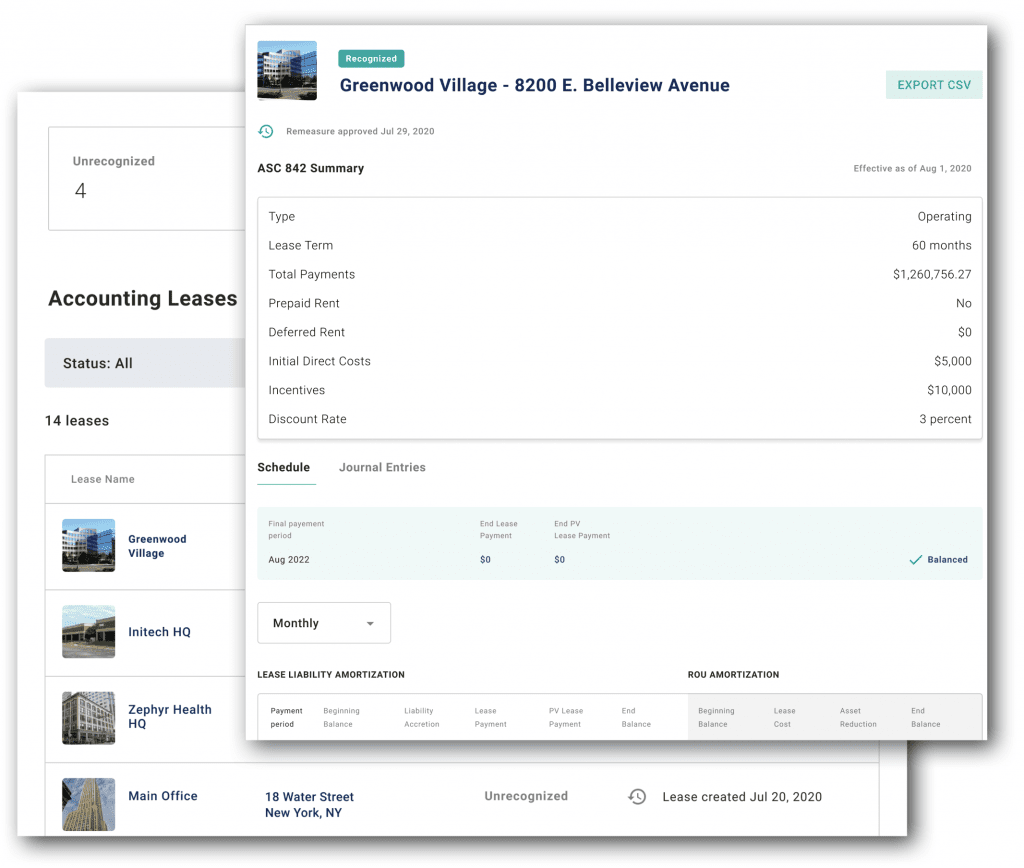 Frictionless Teamwork Among Departments
Powered by automated workflows starting with site selection and negotiation, through lease abstraction and critical date management, Occupier Lease Accounting facilitates seamless hand-offs between your finance and real estate teams.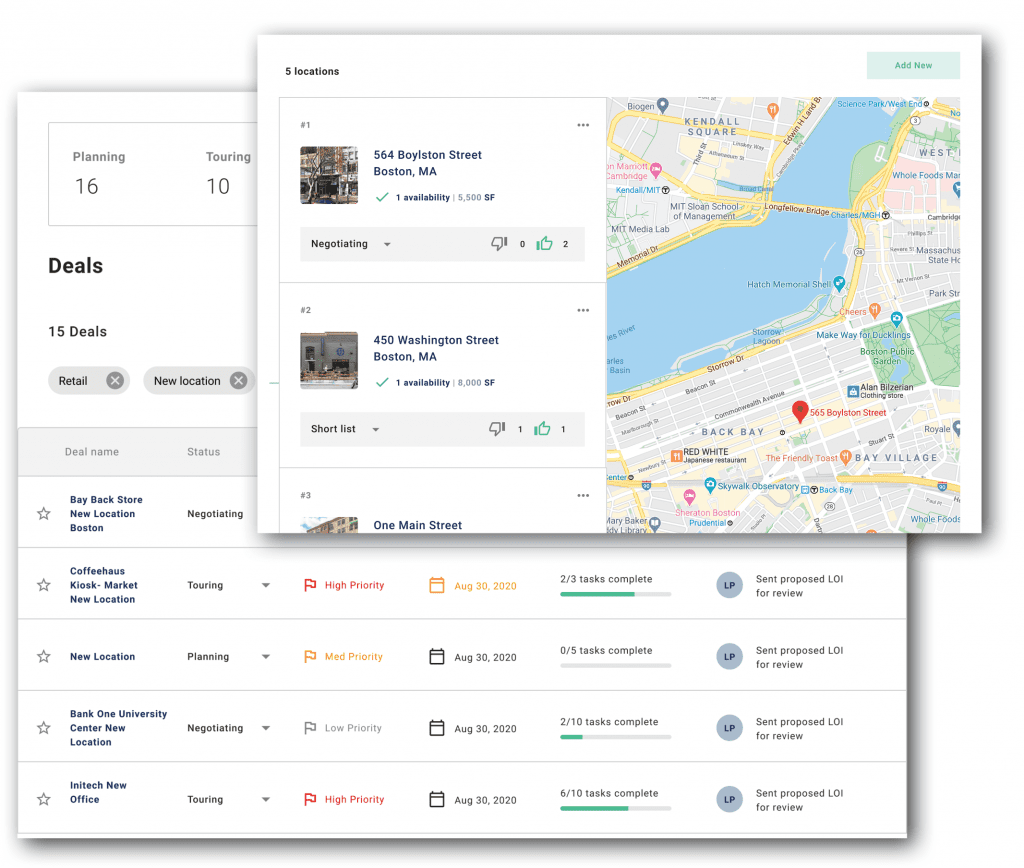 Modern Software for a Modern Team
Because Occupier was developed by experts with extensive background in commercial real estate and software, it far surpasses legacy solutions when it comes to ease of use. Above all else, the platform is intuitive enough for all team members to master — yet well-rounded enough to remove unnecessary burden from your teams.
---
Lease Accounting Made Simple


Learn more about how teams like yours use Occupier to simplify their lease accounting and minimize stumbling blocks.


---