Free Download
Lease Abstract Template
Summarize the essential details of a lease agreement into a fillable, easy to understand lease abstract.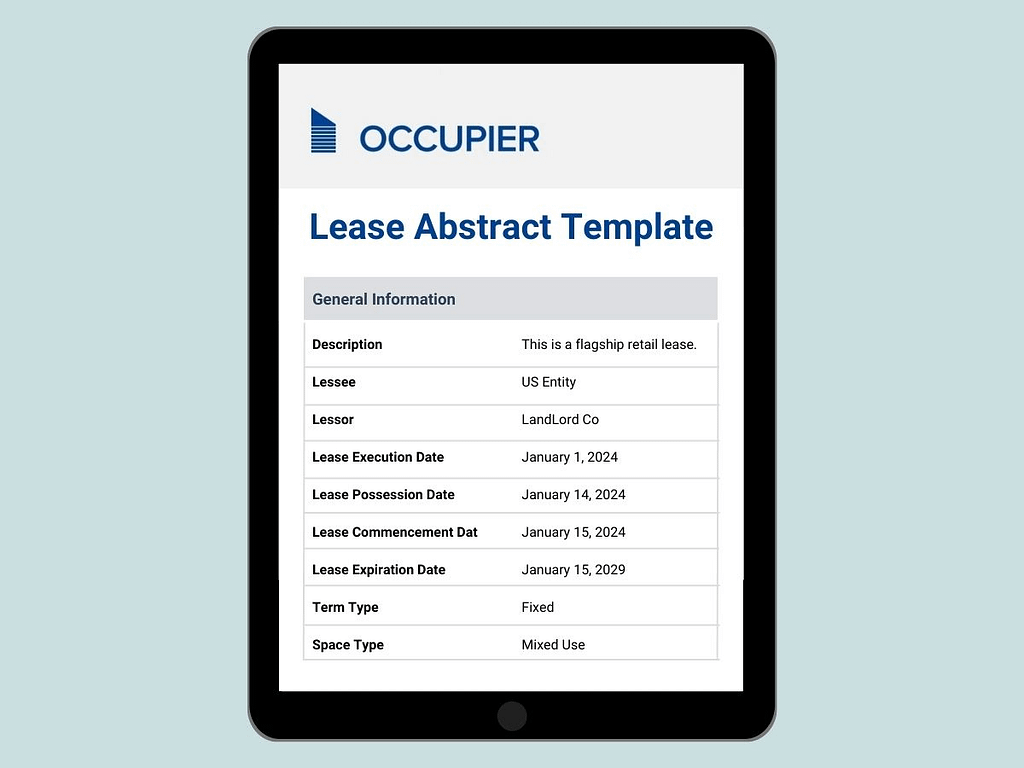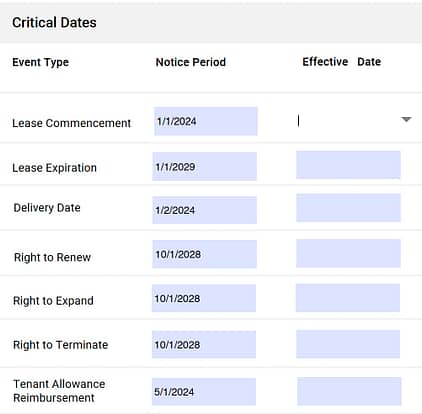 With this Commercial Real Estate Lease Abstract Template you will be able to:
Easily track your critical dates and any options or clauses that are important to your organization.
Have complete visibility into your rent schedules including base rent, additional rent and total rent.
Add any lease amendments or custom data points over your lease term.
How to use Occupier's Lease Abstract Template:
Unlock your lease data with our easy to fill in Lease Abstract Template.