Lease Accounting
Software for CPAs & Accounting Teams.
Automate ASC 842 & IFRS 16 compliance. Streamline your journal entries. Prepare your disclosures reports.
Occupier powers accounting teams and CPA firms
Ever had an incorrect date uncovered in your audit?
Occupier gives accounting teams complete visibility into the lease administration side of the lease life cycle. So get notified when your real estate team changes the lease commencement date. Or any date!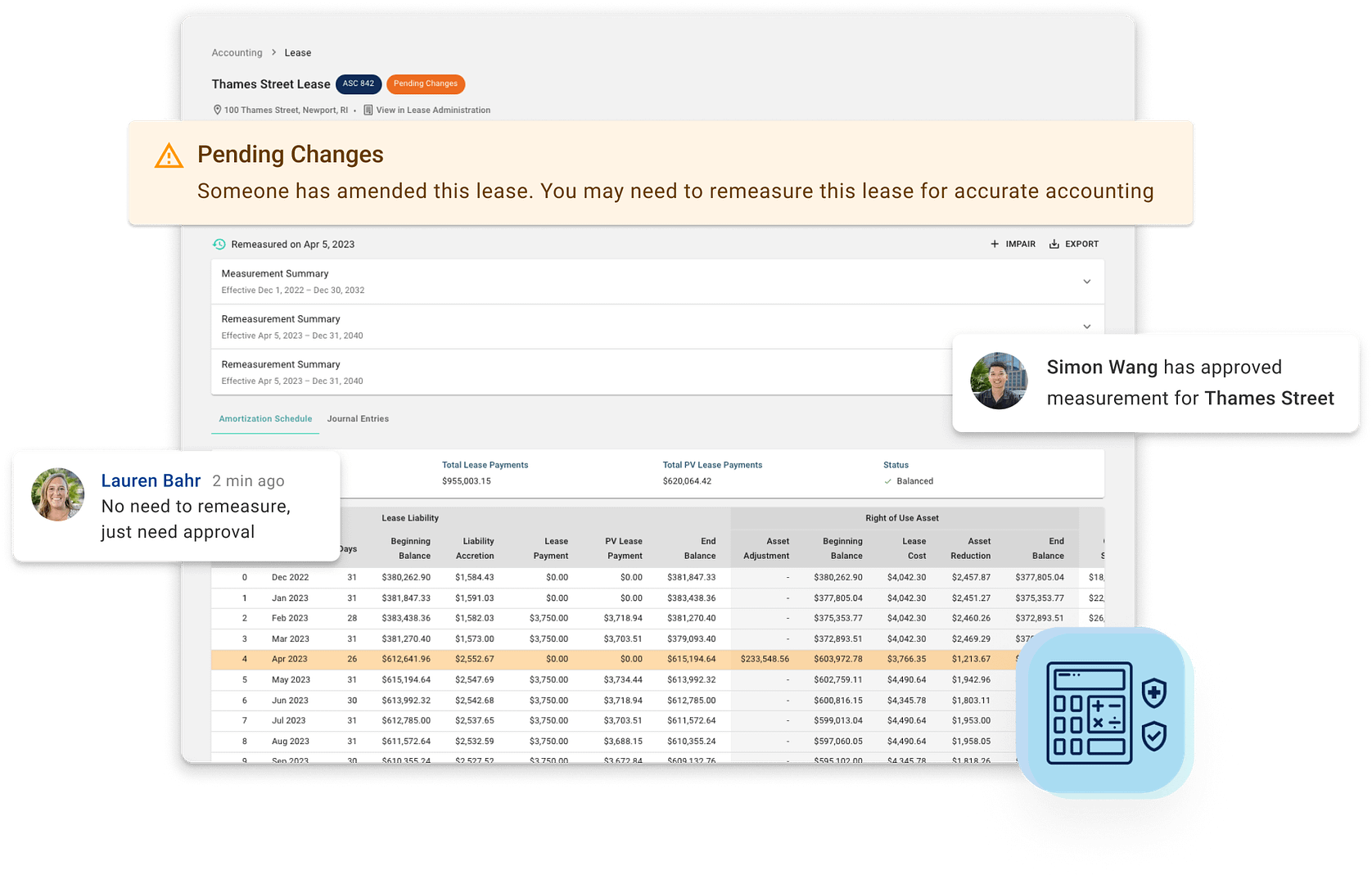 Maintain ongoing compliance
Lease centralization is the first step
Leaving your lease data in a spreadsheet or siloed legacy tool leaves your business at risk of untracked lease amendments or changing lease commencement dates. Occupier centralizes your lease portfolio.
Automated accounting calculations
Easily Configure Occupier to Meet Your Needs
Occupier can be configured to fit your financial reporting needs. Complex legal entity structure? No worries – we can handle it! Multiple charts of accounts? We've got you there too.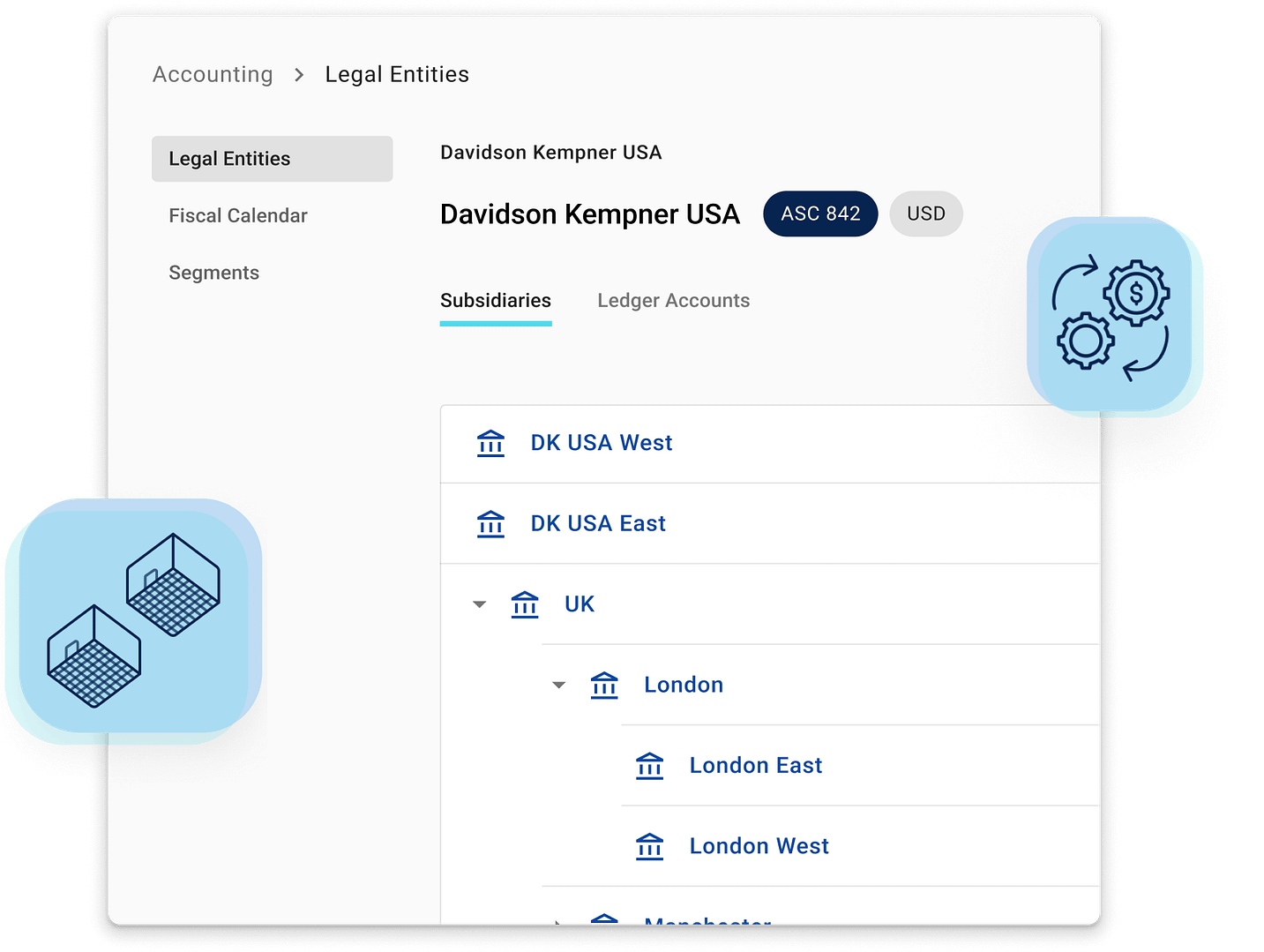 Intuitive user interface
User-friendly lease accounting software
Occupier saves 75% of human hours spent on manual accounting calculations. Our ASC 842 software calculates your lease amortization schedule and monthly journal entry exports. Close your books confidently.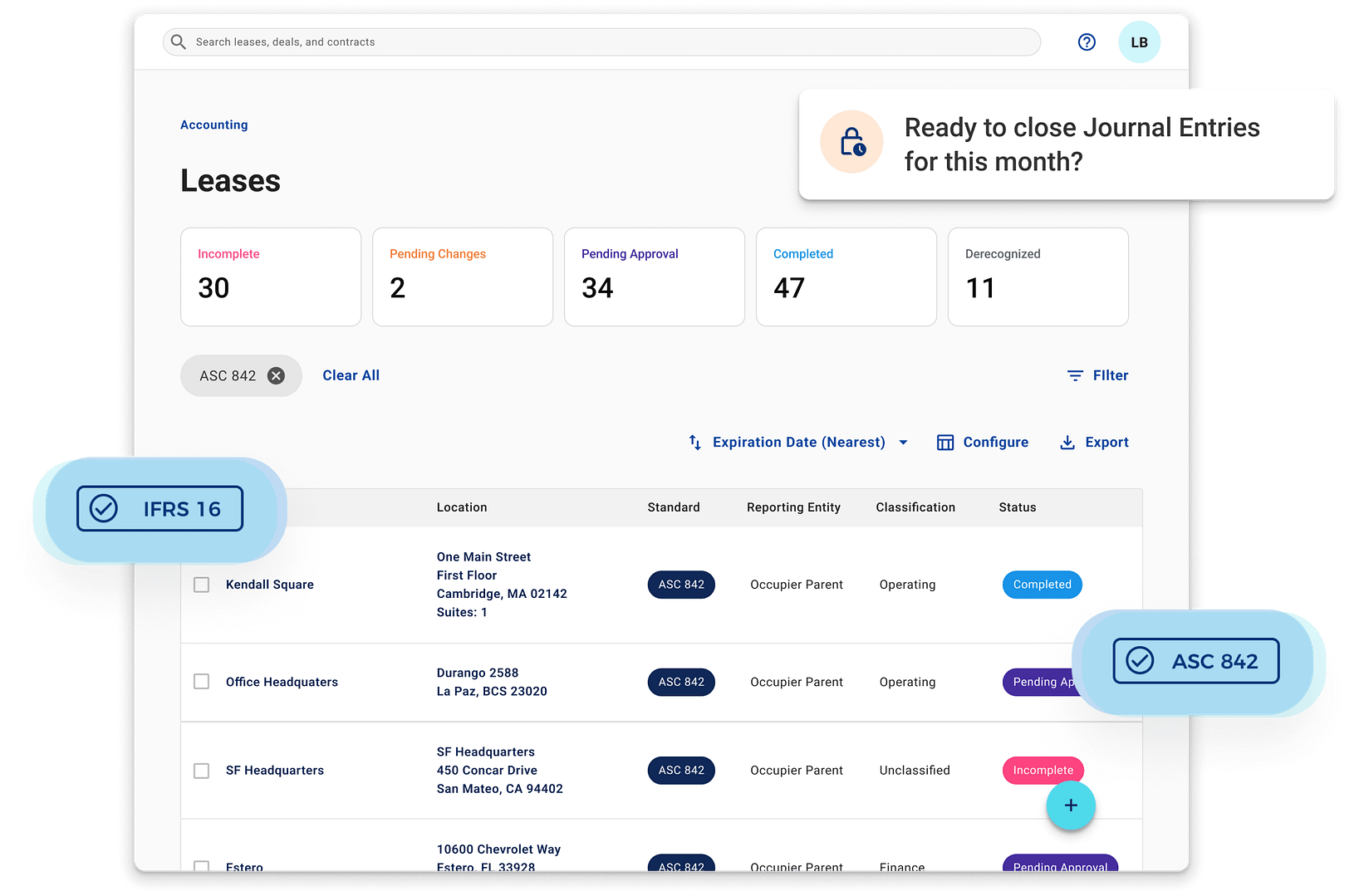 Stay audit ready
Seamlessly pass your lease accounting audit
Maintain policies & controls within Occupier to ensure the accuracy, completeness and integrity of your lease data. Stay audit ready all year with disclosure and assumptions reporting a click away.