Free Download
Lease Accounting Memo
Use this Lease Accounting Memo Template as a guide when assessing the impact of ASC 842 on your business.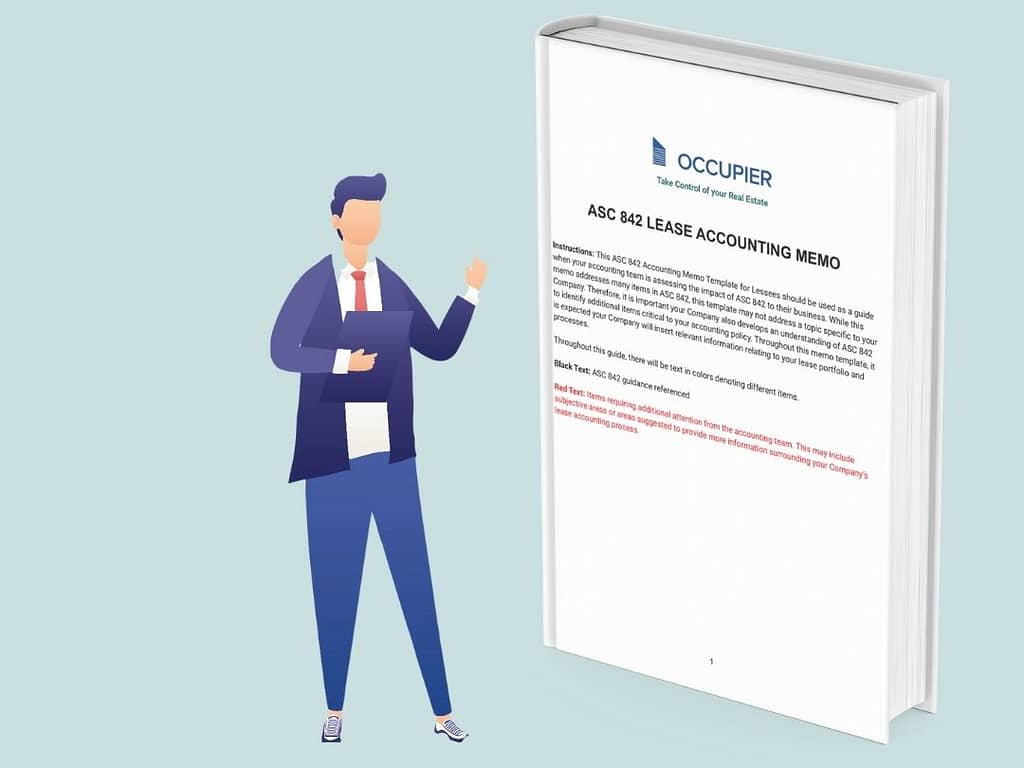 With this Lease Accounting Memo, you can document your Company's:

Process for evaluating the impact of adopting the lease standard.
Analysis of the key aspects of the lease standard on its contracts.
Establishment of accounting policies under the new standard.
Are you familiar with the updated definition of a lease under ASC 842?
Properly assess the impact of ASC 842 on your business with our Occupier Lease Accounting Memo: