Black Rock Coffee Switches to Occupier for Lease Admin + Accounting Compliance
Last Updated on June 28, 2023 by Morgan Beard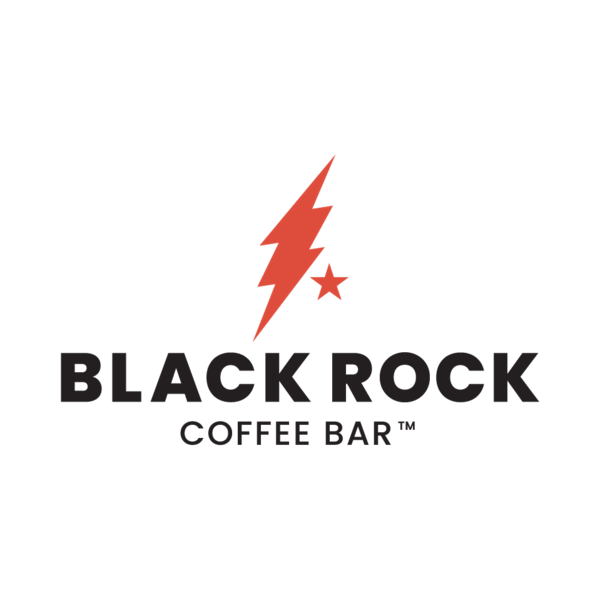 Life Before Occupier:
Leveraged a legacy lease accounting software.
Lacked visibility into lease administration data.
3 hours per month pulling custom lease data.
Errors and data inaccuracies during their ASC 842 audit.
Life After Occupier:
VP of Finance is personally happier with peace of mind.
Occupier powers the entire lease lifecycle and pushes data.
Our team is empowered to find what they need in Occupier.
Results:
3 hours per month saved in manual lease data reporting.
Auditors are happy with lease accounting data in Occupier.
More transparency and efficiency in the entire lease lifecycle.
INDUSTRY: Coffee Shop | LOCATIONS: 125+ | OCCUPIER USERS: 8+
In 2008, Black Rock Coffee Bar opened its doors to Portland caffeine lovers. Over the past 15 years, they have expanded to more than 125 coffee shops across 8 states. As a suburban coffee shop at heart, Black Rock built its brand on the ethos of coffee, connection and community.
With a growing real estate footprint and a long term vision of expansion, Black Rock Coffee was an early adopter Occupier for Lease Administration and Transaction Management. Yet, in 2021, they churned as they began their ASC 842 implementation journey and switched to a legacy lease accounting software provider.
A year later, Sarah Iams, the VP of Finance & Accounting at BR Coffee rejoined Occupier. Her and her team were in favor of a more seamless and user-friendly platform that powers the entire lease lifecycle — from site selection to critical date management, and lease accounting compliance. This is the story of how Black Rock Coffee switches back to Occupier for Lease Admin + Accounting Compliance.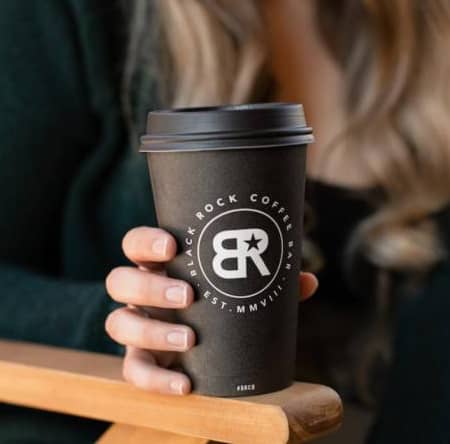 The Challenge of Legacy Lease Accounting Software
"We chose to early-adopt the ASC 842 lease accounting standards in 2021. This led us to move away from Occupier to a leasing system more heavily focused on the lease accounting aspect of the process. The implementation with that legacy lease accounting software provider did not go smoothly."
Following the initial implementation of the legacy lease accounting software, we noticed several issues with the accuracy of the lease information entered. "When I began to compare the lease information to statements from our landlords, I realized the payment schedules and start dates in the legacy lease accounting system were incorrect. I pulled on one thread just to find that most everything was incorrect."
According to Sarah Iams, "when we went through our audit with KPMG in 2021, we had two years worth of ASC 842 activity to address, which was an incredibly painful process. Nailing down delivery dates, possession dates, and commencement dates in the old legacy lease accounting system was a manual process — that turned into me literally reviewing more than forty lease documents every month."
"After more than a year of lease accounting in this legacy software, and spending 3 or more hours per month pulling data, we came back to Occupier. With Occupier my time is freed up and I have this sense of comfort that our details within our lease administration program are incredibly accurate."
The Importance of Lease Administration for Accounting
"I did not appreciate how important the lease administration piece was in coming up with accurate lease accounting. If you cannot collaborate with the development, legal team, real estate and accounting team to take action on those pertinent dates in a timely manner, then it makes the lease accounting side nearly impossible. Thankfully Occupier enables us to do that," exclaimed Sarah Iams.
Occupier was founded with the purpose of making the entire lease management process easier for commercial tenants. The decisions that are made during the signing of a lease affect the accounting team, and can cause inaccuracies during their audit and monthly close, if real estate and accounting teams are not working from a single source of truth.

To this point, Sarah Iams continued to say that, "Occupier allows us to tag people, assign tasks, and change a lease commencement date. With our previous system, if we changed a commencement date then we'd have to re-enter all the financial information. With dozens of date changes a year, this was wildly frustrating. Luckily Occupier's software can calculate off that date change and shift the financials for us automatically. According to Sarah Iams, "if I were to talk to someone who has not yet implemented ASC 842, I would emphasize the importance of lease administration in the process. If you cannot get accurate inputs then your accounting will never be correct."
Transparency into the Lease Lifecycle
"One of our primary areas for growth is new store development. We have a team dedicated to identifying new locations for potential lease agreements. With the legacy software we used, this became a tedious manual process with leases floating around via email and not centralized in a single source of truth," says Iams.
With Occupier, your lease administration data flows cleanly into your lease accounting module. The software has built stopgaps so that the accounting team can proof check changes coming from the real estate team — like updated lease commencement dates, or lease modifications. In addition, our Paralegal is empowered to share our lease contracts with Occupier for their lease abstraction services and within a few days we have the entire lease entered into the software. All of which allows us to quickly pull, push, and track data.
"Once you get everyone in the tool that can manage the entire lease lifecycle then it brings complete transparency into the story of your lease data." Our AP team has direct access into Occupier and knows when lease payments are meant to start. Our legal team can easily ping the Occupier team for support in lease abstraction of new contracts. And the accounting team now has complete visibility into the complete history of a lease contract.
At the end of the day "you have to get the leasing data right upstream to accurately capture the accounting calculations downstream. Anytime you create transparency you create efficiency. For us, the flexibility of the Occupier system is awesome. It delivers exactly what our development team, legal team and accounting teams need to do our jobs accurately and effectively."
Schedule a Demo
See how the world's fastest-growing commercial tenants use Occupier to power efficient tenant lease management workflows.