Fully Occupied Scoop: April 2022 Newsletter
Last Updated on August 22, 2022 by Amanda Lee
🌳 ESG in CRE
April is Earth Month!
It's as great a time as ever to evaluate your consumer and sustainability habits.
The appetite for evaluating commercial real estate through the ESG lens has grown with 60% of global CRE investors citing ESG criteria as part of their investment strategy.
Environmental criteria outlines an organization's environmental impact
Social criteria refers to an organization's approach to equal opportunity and relationship management within the community
Governance criteria outlines an organization's leadership and management philosophy, practices, and policies to foster culture and diversity
35% of the electricity in the US is consumed by commercial real estate buildings. There are organizations around the world pushing for ESG in the building they own, lease, and operate. Here are a few of those stories from this month:
"Retail consumption increased by 2.7% in Q1. We expect consumer demand to remain resilient throughout the year." CBRE: Economic Watch: Real Estate Fundamentals
"The industrial market remains strong, with vacancy rates at or near historically low levels while rent growth continues to exceed inflation."
JLL: Q1 2022: Economic Insights
"New technologies and innovative ways of doing business have prepared CRE professionals with the tools needed to quickly navigate the market and leverage opportunities despite uncertainties." Crexi: CRE Trends Report Q1 2022
♻️ The Future of CRE is Green
Shopify Puts Up Cash for Rooftop Carbon-Capture Machines, Tree-Planting Drones
"E-commerce company Shopify Inc. agreed to provide $13.5 million to nine projects in its latest round of carbon-removal purchases…. Noya Inc., founded in 2020, has developed a system that captures carbon dioxide emissions from the air currents off HVAC systems." Wall Street Journal
How Do You Measure the Social in Real Estate ESG?
"The pandemic put more focus than ever on building health and wellness. The top three identified areas for measuring social impact were indoor air quality, emergency preparedness, and tenant satisfaction." Propmodo
Putting real estate investments to the ESG test
"For commercial real estate, 2022 will be the year that ESG transitions from the 'what' to the 'how,' or from the ambition to the execution. The ambition is a net-zero world by 2050 and the execution is about integrating ESG factors with financial factors" Investment Executive
☀️ Sustainability in CRE starts here!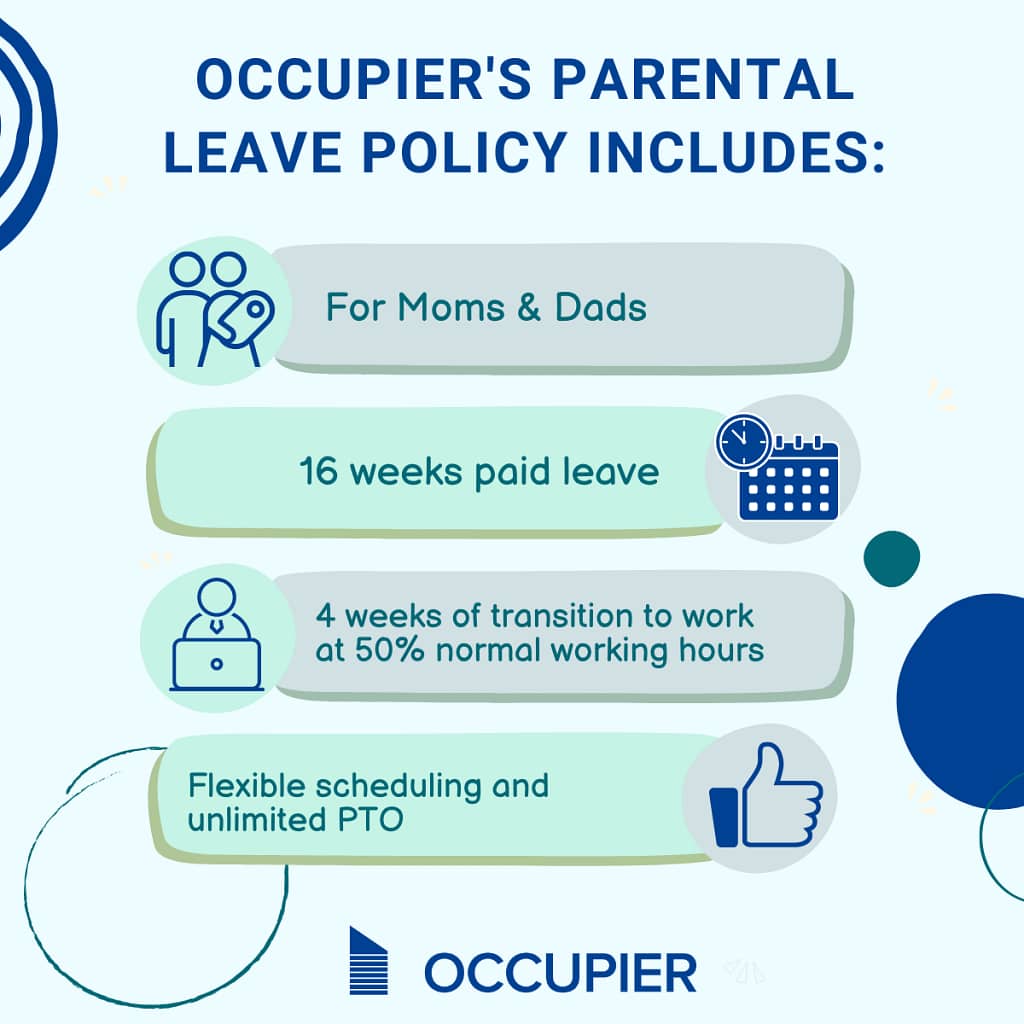 Team Occupier may be small but we know the philosophies we put in place today will have an impact tomorrow. This month we officially announced our parental leave policy!
And, we donated to The Canopy Project to support reforestation efforts in addition to volunteering in our local communities for Earth Day.
🍦 So, What's the Scoop?
At the intersection of ESG sits commercial real estate. Evaluation of space through the lens of environmental, social, and governance factors is good for people, organizations and Earth. There is a technological shift underway that will support business decisions as they relate to ESG best practices. One thing is for certain, the future of CRE is green.
🎤 Latest on the Podcast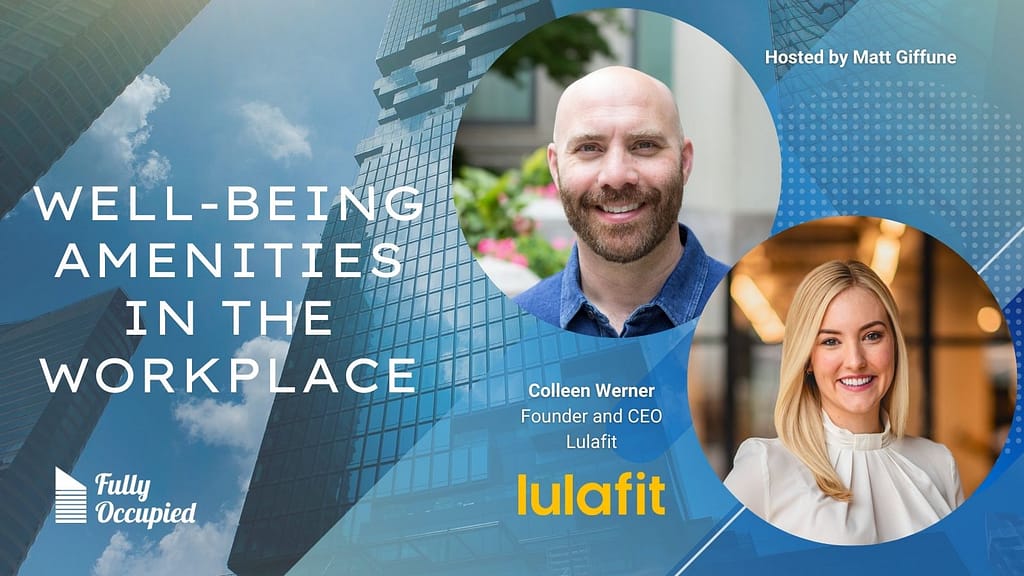 Colleen Werner, Founder of lulafit, joins Matt in a conversation about how the role of wellness in the workplace has evolved as organizations navigate the future of work and most important factors in building culture.
Matt is joined by Kevin Loos, Co-Founder and COO of CrowdComfort to discuss the importance of organizations to prioritize the tenant experience as people begin to come back to the office.