Occupier Partners with Embark to Improve Lease Accounting Processes
Last Updated on February 9, 2023 by Morgan Beard
It is estimated that $1 to $3 Trillion in lease liabilities are hitting the balance books with the transition to ASC 842 compliance. So, for many finance teams, that will require a heavy lift from both internal and external stakeholders when implementing the new lease accounting standards.
Today, we are excited to announce our strategic partnership with Embark! The team at Embark is solving complex finance functions. They work behind the scenes to ensure accounting is firing on all cylinders, driving better decisions, and keeping its team happy and engaged.They are focused on optimizing finance, accounting and technology efforts for their clients. Together Occupier and Embark are building sustainable processes for organizations to seamlessly transition to ASC 842 and IFRS 16 guidelines.
The Benefits of Occupier's Strategic Partnership with Embark
Embark's unparalleled mission, culture and growth strategy are in perfect alignment with our company values. We are confident that Embark's collaborative problem solving approach will allow them to bring immense value for customers.
Embark's technical accounting prowess and proactive approach to adopting the new lease accounting standards makes transitioning that much easier. They have built a people-first organization that consists of ex-Big 4 CPAs, industry experts, and proven finance consultants.
---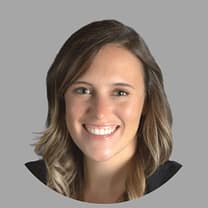 "The team at Embark consists of amazingly talented folks who are committed to solving financial problems and implementing the simplest solutions for their clients."

Lauren Covell, Vice President of Finance at Occupier
---
Transforming Lease Accounting Processes for Ease, Accuracy & Speed
Occupier's strategic partnership with Embark is forged with the tenant experience in mind. We provide an easy way for finance teams to measure every lease, generate journal entries and close the books without missing a thing – because you can collaborate directly on your leases through our unique platform!
Historically, commercial real estate professionals and finance teams have worked in spreadsheets and pdfs. But that siloed approach inhibits the ability to analyze particular data sets as it relates to an organization's real estate portfolio.

Now sprinkle in the ASC 842 guidelines, and the data set becomes much more complex. For example, a company with 300 leases will have to track an average of 230 events in a single year as leases are terminated, new leases are signed, and changes occur throughout the lease term.
Nothing inhibits ease, accuracy and speed in lease management more than working in spreadsheets and pdf documents. Luckily, the future of lease accounting work is here.
Digitizing the Lease Accounting Function
The journey to data-enabled decision making starts with software. And software that not only unlocks your data but is automated and fosters collaboration. The digital finance revolution is upon us.
The pillars of any lease accounting function include understanding critical data points and the financials associated with those data points. Together, Occupier and Embark support customers in their digital financial journey. Replacing spreadsheets, and antiquated, legacy softwares with a modern solution that empower the entire finance team.
---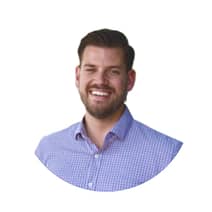 "Occupier continually attracts tech-forward clients positioned for hyper-growth. They are an ideal partner for Embark."

Tyler Cotter, Collaborative Vice President at Embark
---
Together, we are building smarter real estate solutions!