Fully Occupied Scoop: April 2023 Newsletter
Last Updated on April 27, 2023 by Amanda Lee
🚶Walkability, Livability & Convenience
Commercial space usage is evolving in a way that serves communities and people. Today's consumers are increasingly looking for experiences that go beyond the simple act of buying goods or services. They want to be engaged, entertained, and inspired.
By focusing on experience, convenience, and integration into one's day-to-day lifestyle, these spaces can become more than just places to shop or do business – they can become vibrant, dynamic, and integral parts of the neighborhoods they serve.
🏬 Reimagining Space
SF Aims to Fill Downtown with Pop-Up Hangouts
"With more than 40 vacant storefronts, San Francisco has launched a non-profit program called Vacant to Vibrant—a series of hip new "pop-up" stores the city is hoping will make downtown the "it" spot to hang out. So far, seven property owners and 130 potential pop-ups have submitted applications." GlobeSt
Will Cities Be Revitalized by Converting Offices to Housing?
"A towering office building in downtown Manhattan, empty since 2021, is being converted to 588 market-rate rental apartments that will house about 1,000 people. We're taking a vacant building and pouring life not only into this building, but this entire neighborhood." Meeting & Conventions
Creating People-First Spaces By Layering Experiences Over Transactions
"After missing out on travel, dining and entertainment during lockdown periods, Americans have placed a renewed focus on experiences to make up for lost time…. Experiential design is not an option anymore. It's a requirement. It's all about prioritizing the human experience." Bisnow
🍦 So, What's the Scoop?
If your space isn't experience, community, or convenience focused, then it's ready for a revamp. Offices need an incredible tenant experience with spaces that fit every working style. Retailers need to immerse shoppers in a curated brand experience. And if your space doesn't meet those demands, then it's time to adopt a new real estate strategy or upgrade your space.
🗓️ Calling All Lease Lovers!
AICPA CFO Conference
Team Occupier is excited to connect with other finance and accounting professionals at the AICPA CFO Conference (5/10-5/12) in Salt Lake City! Come visit us at Booth #4.
ICSC Las Vegas
ICSC LAS VEGAS (5/21-5/23) is right around the corner, and we simply cannot contain our excitement! In fact, Occupier Co-Founder Matt Giffune is already packing his bags. Come visit us at Booth #1016U.
🌟 OCP Employee Spotlight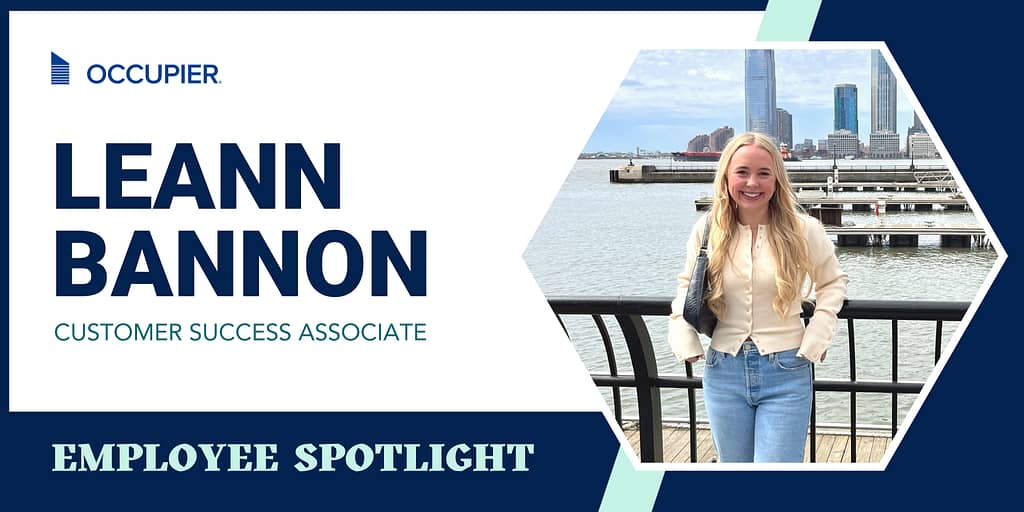 Get to know LeAnn Bannon from our Customer Success Team!
Why do you love working at Occupier?
I love working at Occupier because of the people. Occupier has created a dream team of smart, motivated employees that value collaboration. And that feeling is contagious!
What is your biggest achievement at Occupier thus far?
My biggest, most impactful achievement would be helping to implement a software tool for the Customer Success Team to use to keep track of our existing customers, manage any incoming requests, and house our knowledge base.
What is your favorite thing to do outside of work?
Watching reality TV. It's my guilty pleasure and my couch is my happy place. However, on the weekends I also love to try new restaurants as I am a huge foodie!
What's your favorite movie of all time?
Just Go With It! Who doesn't love Adam Sandler and Jennifer Aniston?
What travel destination would you recommend?
I love the beach so my favorite place in the world is Montego Bay, Jamaica. The beach is beautiful, the people are amazing and you'll never want to leave!
What's the best piece of advice you've ever received?
Whenever I was nervous to take a big test or if I had a job interview, my mom would always tell me "Just do your best and that's all you can do" and I tell myself that a lot. As long as you try your best and give something your 100%, that's all you can do. Don't ever be too hard on yourself.
Check out LeAnn's takeover on Occupier's Instagram Story on Thursday, April 27th!
🎙️ Latest on the Fully Occupied Podcast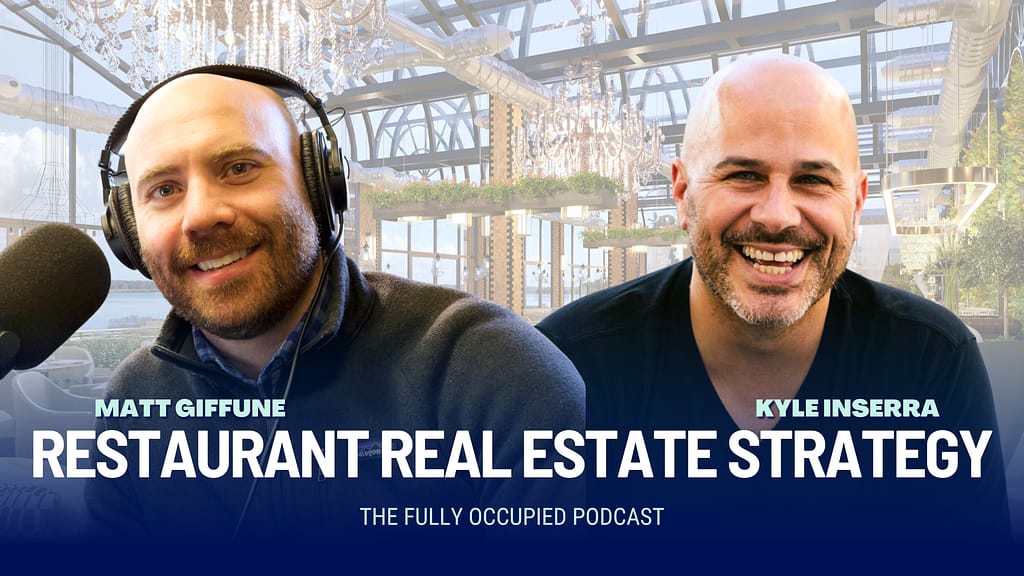 Kyle Inserra, a 17-year restaurant industry veteran and commercial real estate professional, joins Matt to discuss the current trends and challenges facing the restaurant industry.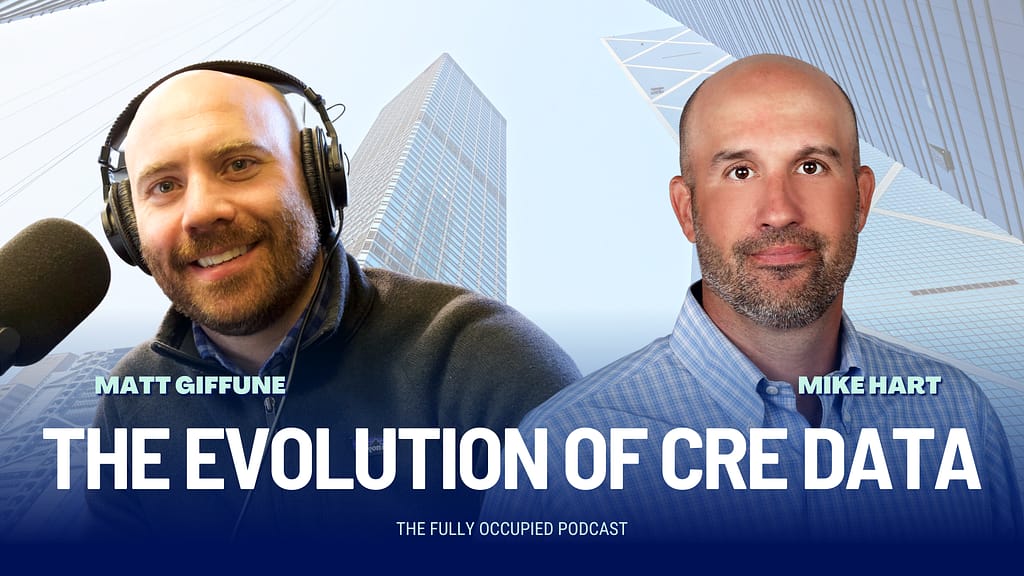 Mike Hart, CIO at Avison Young, joins Matt this week to talk about the evolution of commercial real estate data and how technology shapes the industry.
🎙️ Interested in being on Fully Occupied?
The Fully Occupied Podcast is all about bringing together the CRE, proptech, and tenant-rep broker world to share their stories in this ever-evolving space.