Fully Occupied Scoop: August 2023 Newsletter
Last Updated on September 1, 2023 by Amanda Lee
🍨 Grab a scoop! We have your CRE News.
Summer 2023 has made history as the hottest summer ever recorded. Just like the temperature outside, the market's dynamics are shifting, influencing both the rise in trends and the cooling off of others. As we navigate the commercial real estate landscape, let's delve deeper into the prevailing trends that are currently ablaze and those that have begun to lose their sizzle.
🔥 Heating up or 🥶 Cooling down?
🔥 Experiential Chains Heating Up
"Entertainment and experiences are becoming increasingly important parts of the retail landscape. From eatertainment to sporting goods stores, location analytics indicates that demand for unconventional experiences remains high." Placer.ai
🥶 July 2023 Commercial Real Estate Market Insights
"The office vacancy rate reached a new record high at 13.1% at the end of the year's first half. With hybrid work arrangements allowing for a mix of in-person and remote work, a lot of office space is left empty." NAR
🔥 2023 Hot 25 Retailers
"If you look at the growth in grocery, it's almost all M&A. That both shows the strength of the sector and some of the stress. Grocery may be the canary in the mergers and acquisition coal mine. It's clear that companies that are making moves are igniting some of their growth." National Retail Federation
🥶 These real estate firms lost the most on WeWork
"WeWork's implosion isn't only impacting the co-working giant. Real estate firms who bet on WeWork when it went public are now experiencing the pain of the company's slide into potential nothingness." The Real Deal
🍦 So, What's the Scoop?
Just like finding ways to stay cool during this blazing summer, we need to stay agile in the world of commercial real estate. The line between hot and cold has never been more fluid, beckoning real estate professionals to adapt, innovate, and seize opportunities where others might see cooling embers.
Embracing this flexibility doesn't just cool us off – it propels us to stay ahead of trends, ensuring we capitalize on every opportunity the industry offers.
🎂 Happy Birthday Occupier!
We're thrilled to celebrate 5 years of Occupier!
It is our passion to help commercial tenants unlock their real estate data and manage the lease lifecycle — from site selection to critical date management, and lease accounting compliance.
Thank you to our amazing team, customers, investors, board, and CREFam for being foundational parts of the journey.
Here's to the future of commercial real estate 🥂
🎉  Best Commercial Lease Management Software of the Year
Thank you, PropTech Breakthrough Awards!
Team Occupier is on a mission to power the entire lease lifecycle for commercial tenants across retail, restaurants, franchises, and office verticals.
Commercial tenants should be able to:
👉 Easily track rent payments & stop overpaying landlords
👉 Collaborate with operations, construction, real estate, accounting and so many others in a single source of truth
👉 Strategically analyze the ROI on each leased location
Thank you to our customers for helping us modernize the commercial lease management workflow.
🌟 OCP Employee Spotlight
Get to know Amanda from our Marketing Team!
Why do you love working at Occupier?
The people! Occupier has built such a positive, collaborative, and innovative work culture. Everyone is so motivating and supportive of each other, and there is a true sense of camaraderie all around.
What is your favorite memory at Occupier thus far?
Last year's offsite in Austin! It was so great to bond with everyone in person, especially colleagues that I don't work with in my day-to-day.
What is your favorite thing to do outside of work?
I'm super passionate about childhood cancer awareness! I volunteer on the board of the Daniela Conte Foundation to help plan fundraising events and campaigns.
What's your favorite movie of all time? 
The Parent Trap or anything from the MCU.
What travel destination would you recommend? 
Turks & Caicos – the most beautiful beaches I've ever seen. Soft, white sand and crystal clear turquoise waters. It's a tropical paradise!
What's the best piece of advice you've ever received? 
"You miss 100% of the shots you don't take." – If you want to succeed, you have to put yourself out there. You have to take risks. If you don't take that chance, you'll miss the opportunity to succeed.
Check out Amanda's takeover on our Instagram Story!
🎙️ Latest on the Fully Occupied Podcast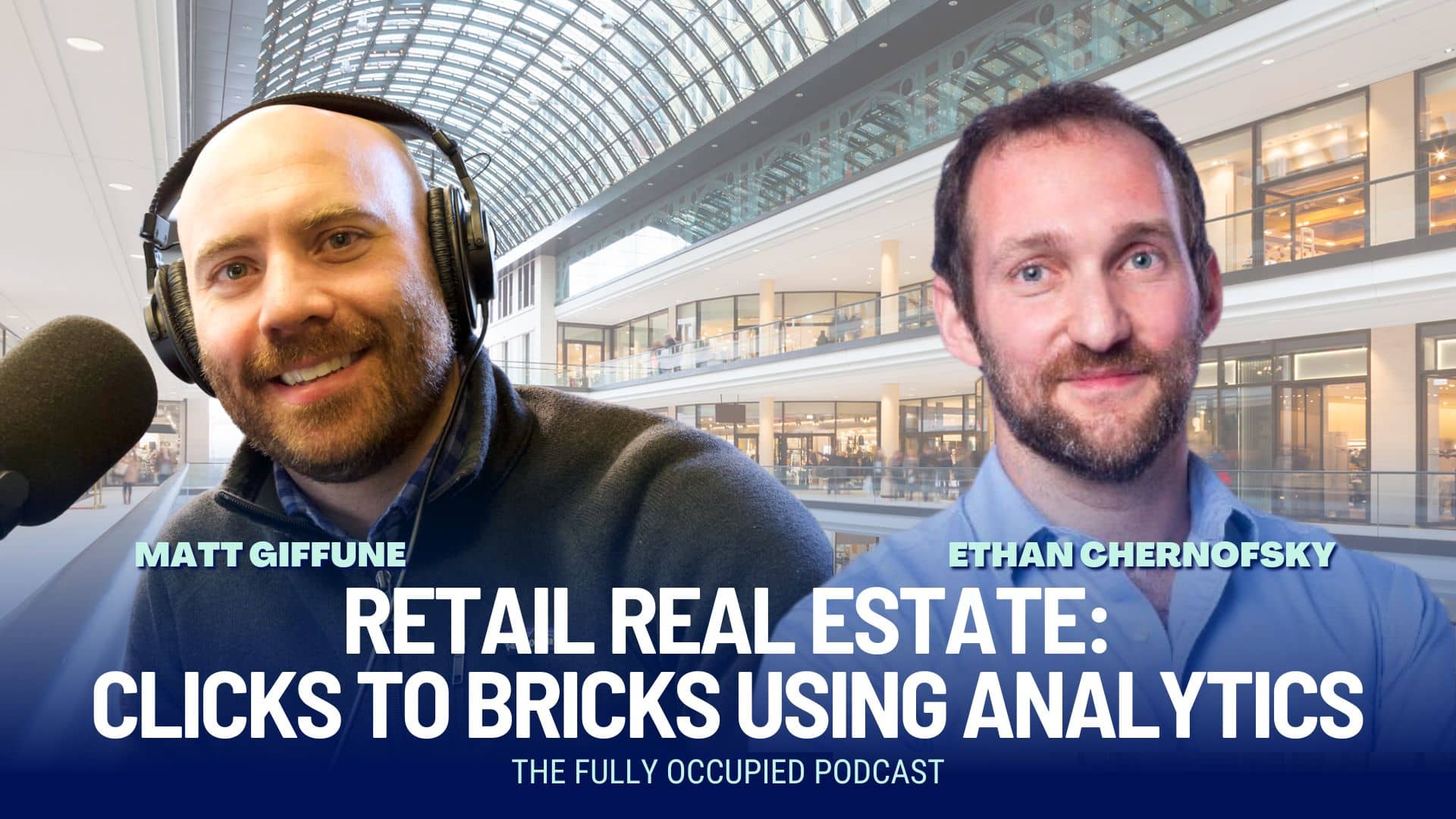 Ethan joins Matt to discuss how retailers and retail investors can use analytics and data to make better decisions for not only store locations, but how they connect with their audiences. Tune in for his insights into what the future of retail holds!
Kristina joins Matt to share trends and findings from a recent CRE report that analyzed consumer behavior data for malls across the US. Tune in for data insights on shopping centers and how that data helps inform CRE decision-makers.
🎙️ Interested in being on Fully Occupied?
The Fully Occupied Podcast is all about bringing together the CRE, proptech, and tenant-rep broker world to share their stories in this ever-evolving space.