Fully Occupied Scoop: January 2023 Newsletter
Last Updated on March 30, 2023 by Morgan Beard
📈 New Year. New CRE Trends.
We are one month into 2023, and it is fair to say that every industry is navigating its new normal:
Whether you are a retailer bridging the online to the in-person shopping experience
A restauranteur optimizing operations with supply, demand and inflations hurdles
Or an office occupier redesigning your space to accommodate employee needs
One thing is for sure, commercial real estate spaces are facilitating business practices in new and innovative ways.
🔮 2023 CRE Predictions by Industry
The State of Retail in 2023
"Retailers are realizing they can "deliver a frictionless, seamless experience that's gotten much better in part driven by the pandemic and the challenges of supply chain issues and store closures and shortages, and consumers really value that." National Retail Federation
The State of Restaurants in 2023
"2023 might just be the most normal year restaurants have seen in some time… Customers appear willing to spend on food, but it has to satisfy value from one of two angles—convenience or experience." FSR Magazine
The Future of Work Forecast in 2023
"As employees return to the office and further embrace the hybrid experience, organizations can be expected to integrate the remote and in-person employee experience by installing new, flexible technology within meeting rooms, common areas, and individual offices. AllWork.Space
🍦 So, What's the Scoop?
Between inflation, economic uncertainty, and navigating consumer shopping behaviors, 2023 is going to test commercial tenants' resilience and strategic real estate prowess! Meeting consumers the way they want to be met by leveraging digital solutions, all while cutting costs and achieving growth will be a challenge. One of the first departments to look for cost optimizations and ROI is your commercial lease portfolio.
🍨 January 15th is National Strawberry Ice Cream Day!
Celebrated annually on January 15th, the National Strawberry Ice Cream Day honors one of the much-loved ice cream flavors in the US! The exact origin of strawberry ice cream is unknown, but records show that Dolly Madison had this ice cream served at her husband James Madison's second inauguration ceremony in 1813.
🛟 Get Your ASC 842 Survival Kit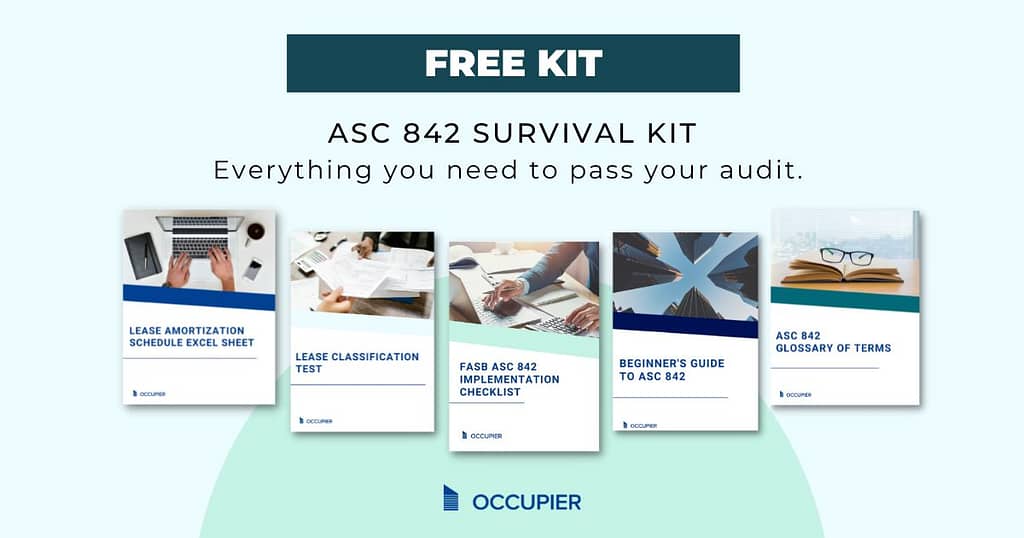 We put together this ASC 842 Survival Kit with the goal of easing the lease accounting transition for commercial tenants.
Ultimately, surviving the transition is about learning the new standard, building a game plan, organizing your implementation team, and getting to work.
📃 Do you ❤️ leases?
We are now on Instagram, Facebook, and TikTok!
Follow us for more fun lease lovin' content.
🎙️ Latest on the Podcast
🎙️ Interested in being on Fully Occupied?
The Fully Occupied Podcast is all about bringing together the CRE, proptech, and tenant-rep broker world to share their stories in this ever-evolving space.