How Van Leeuwen Attained ASC 842 Compliance with Occupier
Last Updated on June 28, 2023 by Morgan Beard

Life Before Occupier:
Every lease (40+) lived in a tab on an Excel Spreadsheet.
Straight-line rent expenses were calculated in each tab, monthly.
The executed lease documents live in Google Drive.
Life After Occupier:
Every lease document, data point, and accounting calculation lives in Occupier.
At the month end, the Accounting Team exports Occupier journal entries. From there, the Accounting Team imports their journal entries into NetSuite's ERP.
Results:
Lease accounting is exponentially easier to maintain than a spreadsheet.
The Accounting Team saves over 50% of their time on monthly journal entries.
The ASC 842 transition was effortless via Occupier.
INDUSTRY: Retail Shop | LOCATIONS: 40+ | OCCUPIER USERS: 8+
Van Leeuwen is a pioneer in the artisan ice cream movement. They serve up delicious scoops of innovative flavors like Earl Gray Tea, Honeycomb, and Sicilian Pistachio to consumers across the country. Founded in 2008, with a yellow truck on the streets of New York City, and on a mission to serve great ice cream with great ingredients. Fast forward 15 years and Van Leeuwen has expanded to more than 40 retail locations across the United States.
Their robust real estate lease portfolio ranges from retail store leases to production facility leases. All of which require close collaboration between the real estate team and accounting team to manage the entire lease life cycle. Kai Lu, the Controller at Van Leeuwen, and his team implemented Occupier as a means to automate their ASC 842 compliance transition and make their day-to-day lease accounting easier.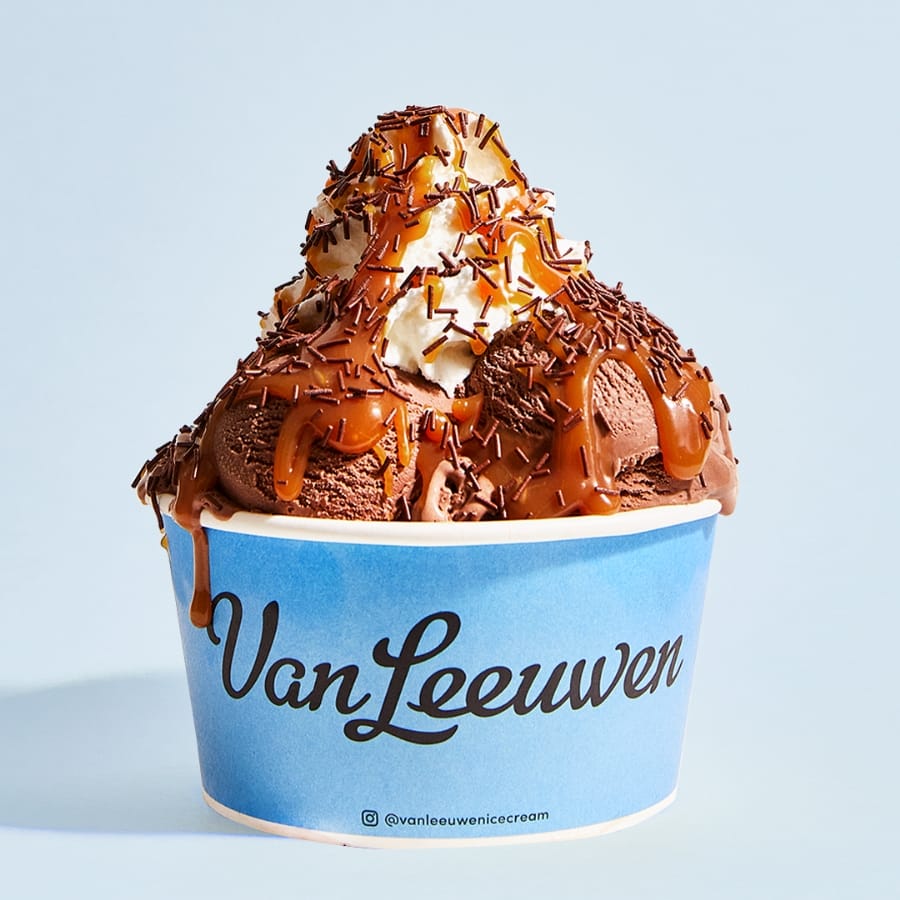 ASC 842 Compliance Made Easy
"My advice to anyone working towards ASC 842 compliance is to start at least 3 months before your audit," says Kai Lu. "Especially, if a company has multiple locations, and they are not familiar with the new lease accounting rules, Occupier helps make the transition easy."
The first and most time-consuming step in attaining ASC 842 compliance is organizing (and locating) all of your lease data. "If you are using Excel Spreadsheets to transition, then you are risking data inaccuracies and making it hard to track historic changes, errors, or outline policy decisions in preparation for your audit."

"Switching to Occupier saved us tons of time and it's much easier to run reports in Occupier as compared to Excel. Both our real estate, accounting, and c-suite teams can log into Occupier and pull the reports or data sets that they need within a few clicks. Which means that I no longer have to field reporting requests from the greater team." Van Leeuwen Attained ASC 842 Compliance seamlessly by adopting Occupier.
Simplified Monthly Journal Entries Process
According to Van Leeuwen's Controller, Kai Lu, "the new rules can be confusing and complicated for most accountants, but Occupier makes it easier. After you enter the data, the Occupier software calculates your journal entries for you. And, with our leases stored in the lease administration module, monthly rent increases are automatically calculated per lease within the lease accounting module."

Our prior lease accounting process involved the maintenance of a massive Excel Spreadsheet. "I used to go through each tab, one by one — with 40 locations it became incredibly tedious. My time was spent making sure that every spreadsheet cell was linked to the correct formula each month. Then when we brought on a new lease, I'd manually input that lease data into a new tab on the spreadsheet."
"Now, with Occupier, we export one journal entry each month. As long as our accounts are linked correctly in Occupier and NetSuite, it is an easy export and import process. You'll spend some time upfront to enter the data correctly into Occupier, then afterwards it is a smooth lease accounting process each month. This software saves you time, and it is a nice clean interface to hold your lease data. Occupier gives us peace of mind."
Auditors Happy with Occupier Data
"We are currently undergoing our audit. So, we granted the auditors access to Occupier and they were happy with the financial balance sheet data we shared both in Occupier and in our ERP system, NetSuite. Our right-of-use assets and lease liabilities are in the tens of millions of dollars under the new standards. The auditors have been pleased with our measurements and operational policies."
"I'm impressed with the Occupier team. They have been very diligent. They helped check our lease documents and even found some errors in our Excel files. From there they helped us import each and every data point during the lease abstraction and lease implementation phase. For businesses that are on a tight deadline in preparing for their audit, you can do an annual entry and adjust your journal entries at the end of your calendar year.
Ultimately, Occupier is an incredible partner in supporting your accounting team with the ASC 842 compliance transition."
Schedule a Demo
See how the world's fastest-growing commercial tenants use Occupier to power efficient tenant lease management workflows.