Fully Occupied Scoop: June 2022 Newsletter
Last Updated on August 22, 2022 by Amanda Lee
👀 ASC 842 Impacts Real Estate & Finance Teams
By leveraging modern technology, real estate & finance teams will solve the pain points of age-old problems (like tracking critical dates, and expenses in spreadsheets) and level up to perform more sophisticated and fulfilling tasks.
The ASC 842 compliance guidelines bringing all leases onto the balance sheet and forcing finance teams to re-evaluate their lease accounting processes.
🤖 The Future of Lease Accounting is Here
How the new lease accounting standard impacts manufacturers and distributors
"Many manufacturers have significant factory space and equipment, which may be leased or outsourced. In addition to the sheer volume of lease agreements, FASB ASC Topic 842 contains several new requirements that are specific to manufacturers and distributors." Bizjournals
ASC 842 Commercial Lease Accounting with Lauren Covell On CRE Radio
"ASC 842 changes the game. It says all leases regardless of classification should be on the balance sheet in the form of a ROU Asset or a Lease Liability. Financial statement users have way more transparency into the present leasing obligations in that company."
Commercial Real Estate Pro Network
Lease Accounting Urgency Ramps Up
"We do have approximately 300 operating leases. Real property, a fleet of vehicles, and copy machines were the three major components of our leases. Given the impact it was going to have on our financials as well as the number of leases, it was helpful to retain outside help," said Amy West, CPA. Journal or Accountancy
🍦 So, What's the Scoop?
Long gone as the days of spreadsheets and legacy systems that leave your accounting team performing time-consuming and repetitive tasks to ensure compliance with accounting standards.
The future of lease accounting evolves around:
Efficiency – According to Deloitte, compliance to ASC 842 can take 12 – 18 months. Having a software in which to manage your accounting compliance roadmap will create better processes and efficiencies between real estate and finance teams.
Accuracy – Having access to your lease data is the first step. Lease abstractions, and a single source of truth put your lease accounting data at your fingertips.
Compliance – ASC 842 lease accounting is a heavy lift for finance teams, aligning real estate and finance team processes eases the transition and maintenance of your portfolio.
Have you modernized your lease accounting strategy to safeguard your business' assets and ensure long-term employee satisfaction?
💡 Blog Spotlight
The ASC 842 lease accounting changes are here. Our VP of Finance, Lauren (Covell) Bahr, shares the insight you need to stay compliant on our blog.
🎤 Latest on the Podcast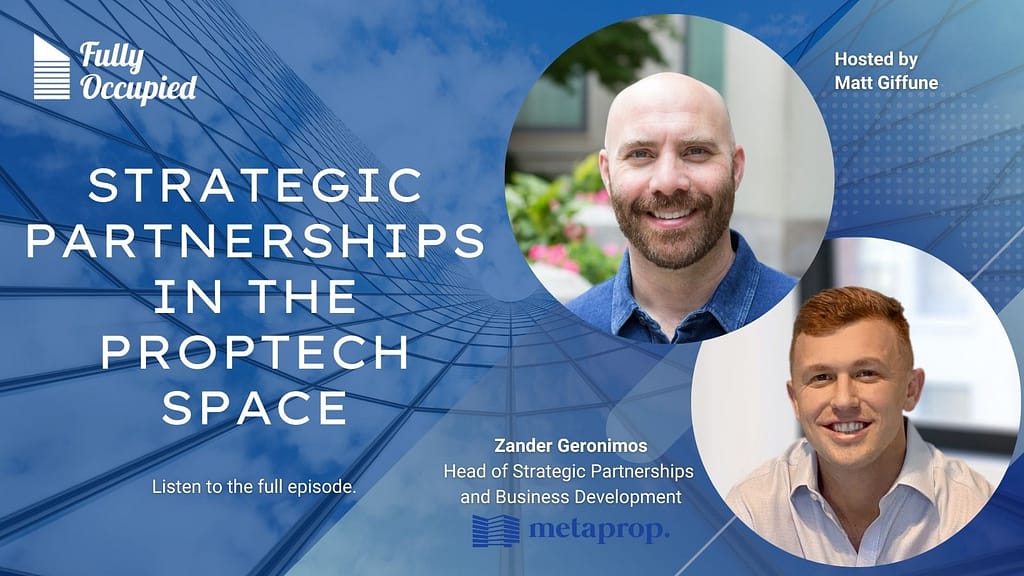 Zander Geronimos from MetaProp chats with Matt about the importance of partnerships in the proptech space and the ideal goals and aspects of a strategic partnership.
Adam Ifshin, Founder and CEO of DLC Management, joins Matt to discuss emerging trends and what retail real estate leaders should do today to prepare for tomorrow.