Fully Occupied Scoop: March 2023 Newsletter
Last Updated on March 30, 2023 by Amanda Lee
🫶 Retail = Community Centers
Mixed-use properties are making waves. This real estate model facilitates neighborhood community centers that are fulfilling a consumer's desire for convenience, experiential entertainment, and variety, all within their local community. 
Brick & mortar real estate is driving the in-person buyer's journey. It's built for efficiency and convenience. For example, mixed-use empowers folks to leave their apartment building, hit the gym before heading to their hybrid office, walk downstairs for lunch, grab an afternoon coffee with a colleague then swings by the local grocery store for dinner.  
All of which are within walking distance. Mixed-use saves the customer time. And enhances their daily life.
🛍️ The Retail Cluster Network Effect is Here
Tech helps pinpoint the right retail combo at mixed-use properties
"Mixed-use properties, the live-work-play concept is rising in popularity, particularly in urban areas, stems from the growing desire among workers and multifamily residents alike for premier accommodations in the middle of it all." Propmodo
How the purpose of stores is evolving
"With convenience conquered by e-retailers, stores must be enticing and experiential, although it's not always clear what that means. But make no mistake, as demonstrated not least by the desire of e-commerce pure-plays to meet their customers in physical spaces, they are definitely sticking around." RetailDive
NRF Projects a 4% to 6% Sales Increase in 2023
"In just the last three years, the retail industry has experienced growth that would normally take almost a decade by pre-pandemic standards. The physical sales channel still accounts for 70% of all retail sales… I think people like in-store experiences because they're social beings." Retail Touch Points
Retail real estate makes big comeback in the down economy
"Retail space occupiers building bigger presences were led by restaurants with 3,376 new locations in 2022 and discount and variety chains that opened 1,864 new stores. More apparel stores opened (454) last year than grocery stores (296)." Chain Store Age
🍦So, What's the Scoop?
Retail, and more specifically mixed-use retail, is HOT!
The rise of urban communities and local neighborhoods is here to stay. Especially as people crave more human-centric connections outside of an office and closer to home.

Retail, restaurant, and lifestyle brands are uniquely positioned to deliver on that human need for connection. 
🍺 A 9,000-Year-Long Lease
Did you know that on December 31, 1759, Arthur Guinness signed a lease for his brewery at St. James Gate in Dublin, Ireland, that was set to last for 9,000 years?
He paid £45 per year and had the goal of sharing Guinness with generations after him. Our question is, how did Arthur Guinness manage a 9,000-year-long lease without a lease management software?
Matt Giffune tells the story of the longest lease in history.
☕ Black Rock Coffee Switches to Occupier for Lease Admin + Accounting Compliance
After switching from a legacy software to Occupier, Black Rock Coffee now saves 3 hours per month in manual lease data reporting.
"If I were to talk to someone who has not yet implemented ASC 842, I would emphasize the importance of lease administration in the process. If you cannot get accurate inputs then your accounting will never be correct." said Sarah Iams, VP of Finance at Black Rock Coffee.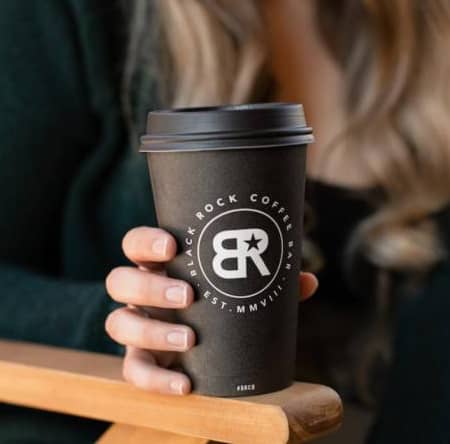 🎙️ Latest on the Fully Occupied Podcast
Karly Iacono, SVP at CBRE shares the trends and strategies she's seeing retailers deploy when scaling brick & mortar portfolios.
Lauren Bahr and Denise Hinkle introduce a 3-part series to cover Occupier's 3 keys to accelerating your real estate initiatives: Organization, Consistency, and Product (OCP!). In Part 1, Lauren and Denise dive into the importance of organization
🎙️ Interested in being on Fully Occupied?
The Fully Occupied Podcast is all about bringing together the CRE, proptech, and tenant-rep broker world to share their stories in this ever-evolving space.