Fully Occupied Scoop: October 2023 Newsletter
Last Updated on November 2, 2023 by Amanda Lee
Hi there,

Grab a scoop 🍦- Your commercial real estate news is delivered.
As we step into 2024, the commercial real estate landscape is abuzz with opportunities and challenges. With nearly half of U.S. retailers gearing up for expansion, now is the time to strategically plan for your real estate growth. Let's dive into the crucial factors and strategic approaches that will guide your successful expansion.
📈 2024 Real Estate Expansion
Real Estate Space Scarcity
High-quality retail and restaurant space is continuing to disappear… Franchise groups trying to keep expansion plans on track are bumping into challenges that include a competitive real estate market with more limited options and rising costs. FranchiseTimes
Fast-Food Properties Selling Above Their Asking Price
Spending at restaurants and bars rose 8.5 percent over the past year. The largest gain among retail categories, and more good news is expected for retailers given forecasts for increased Halloween candy sales. GlobeSt
Restaurants Face Reality of Real Estate Inflation
Location certainly remains key to most types of real estate, including for quick-service restaurant operators making decisions to locate new stores or retain existing ones. Rising prices, however, on everything from land and rents to borrowing money, are now playing just as important a role. QSR Magazine
📝 Ultimate Guide to Franchisee Real Estate Expansion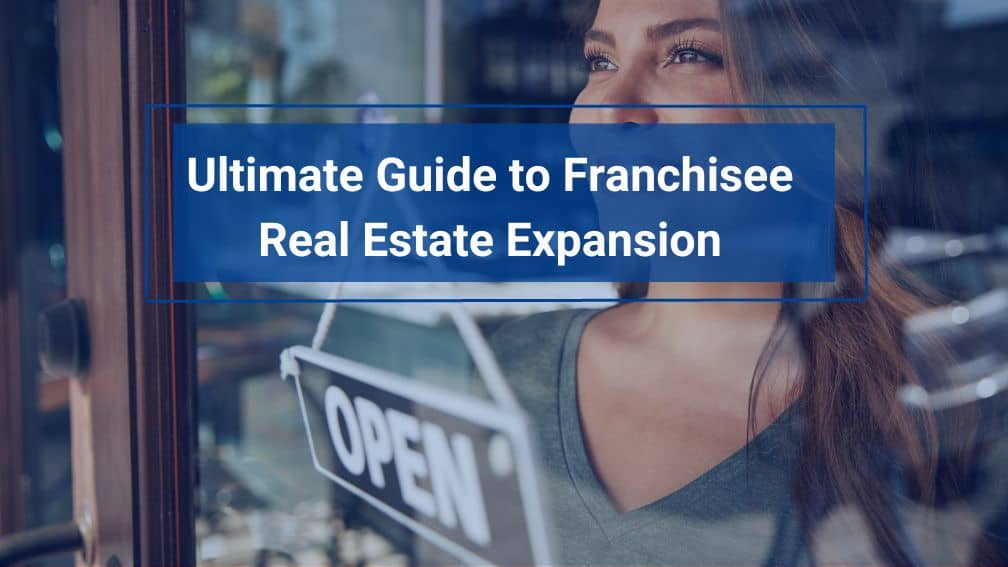 According to Colliers, 49% of U.S. retailers plan to expand their footprint over the next five years.
For franchisee real estate expansion planning, that means now is the time to prepare for competitive negotiations, align your teams around your growth strategy and gain complete understanding of your current lease portfolio obligations.
This article explores key considerations for franchisees looking to expand their brand through new locations.
🍦 So, What's the Scoop?
The 2024 commercial real estate landscape presents both opportunities and challenges for restauranteurs, retailers, and franchisees. It's crucial to be well-prepared for competitive negotiations and align your teams with a growth strategy.
Being well-informed and adaptive is the key to making the most of the opportunities that lie ahead. With the right homework and planning, expansion into new territories can become an exciting next chapter rather than an intimidating unknown.
📅 Upcoming Lease Accounting Audit Webinar
Register for our upcoming webinar where we delve into essential aspects of ASC 842 Audit Prep with best practices for compliance and policy controls. Lauren Bahr and Denise Hinkle will review:
Strategies to align your team and streamline lease management processes
Best practices to accurately identify and centralize lease data
Developing policies and controls that align with ASC 842 requirements
This webinar will provide you with real-world examples for a better understanding of ASC 842 and guide you on maintaining compliance and accuracy.
🌟 OCP Employee Spotlight
Get to know Lisa from our Product Team!
Why do you love working at Occupier?
The people! Occupier has the best group of talented individuals and there is a fabulous synergy across the organization. Very motivating and gets me fired up for work every day! We. Get. Stuff. Done. And we have fun doing it!
What is your favorite memory at Occupier thus far?
I work remotely, so my favorite memories are when I get to hang with my Occupier peeps in person! Either by attending one of our All Hands events, visiting one of our offices when I'm in the neighborhood [Austin and New York], or when employees are in San Diego for events. Always have an awesome time with my fellow co-workers!
What is your favorite thing to do outside of work?
Spending time with my daughter. We love traveling, cooking, Wave FC soccer games or hitting the beach. Our favorite thing to do at least once a week is to catch a beach sunset. It's a peaceful place to end the school/work day. The waves are soothing and wash away the busyness of the day-to-day hustle.
What's your favorite movie of all time?
So I Married an Axe Murderer. A classic comedy that always makes me laugh.
What travel destination would you recommend?
Anywhere! It is difficult to pick just one destination. There's a lot of world out there to explore, from the Sierra National Forest to the jungles of Thailand and everywhere in between. The joy is always in the journey.
What's the best piece of advice you've ever received?
My former manager, now an Executive Leadership Coach said, "Sometimes we just gotta fall on our sword." My takeaways were gaining personal growth by learning from mistakes and honesty and integrity, leads to greater trust from others.
Check out Lisa's takeover on our Instagram Story!
🎙️ Latest on the Fully Occupied Podcast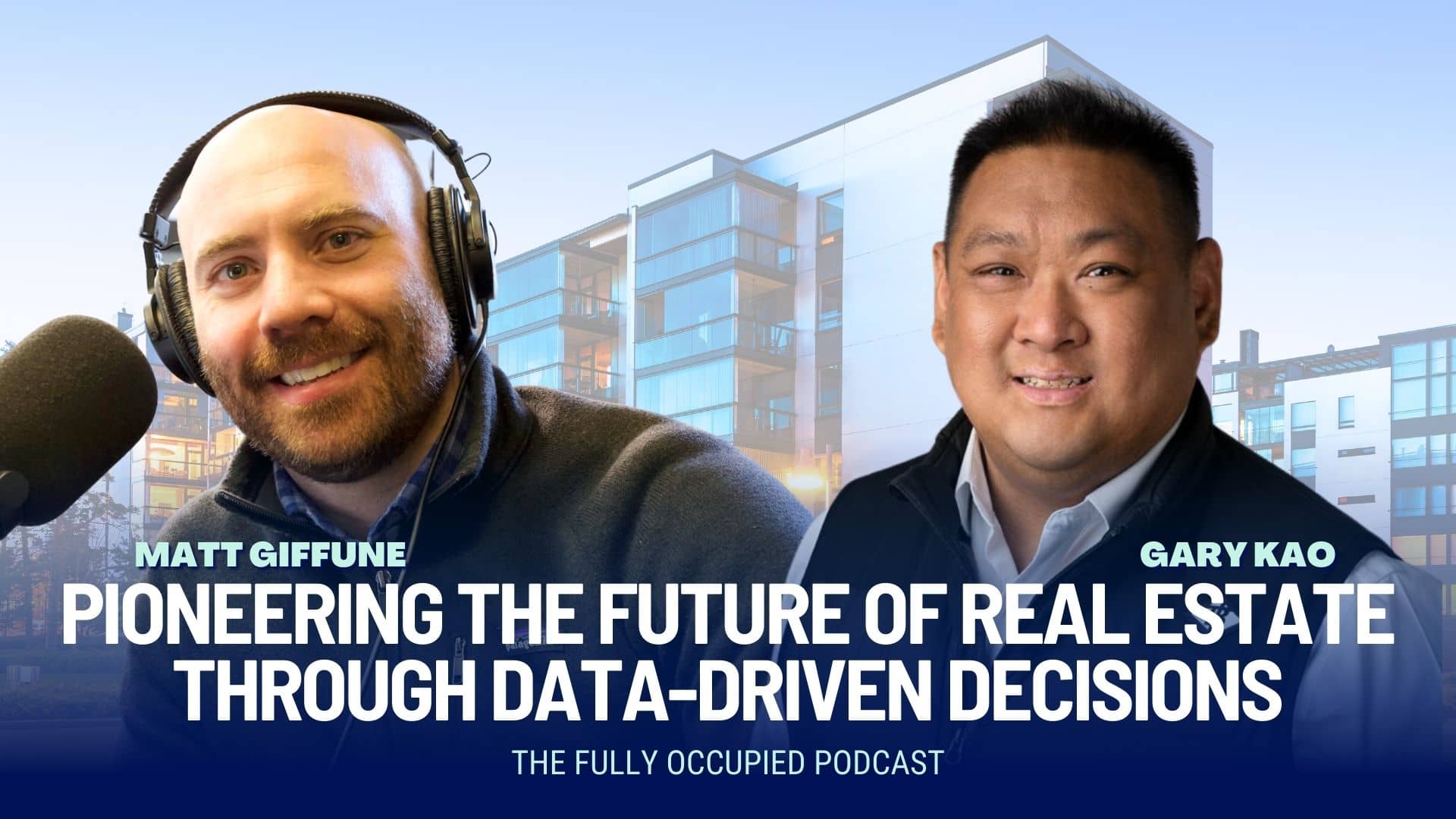 Gary Kao shares Dealpath's story, platform capabilities, its evolution over the last 9 years, and what they have in store for the future. Tune in for Gary's predictions on what the future of real estate tech looks like for the rest of 2023 and beyond!
🎙️ Interested in being on Fully Occupied?
The Fully Occupied Podcast is all about bringing together the CRE, proptech, and
tenant-rep broker world to share their stories in this ever-evolving space.