Merit Coffee streamlines lease management processes with Occupier
Last Updated on August 14, 2023 by Morgan Beard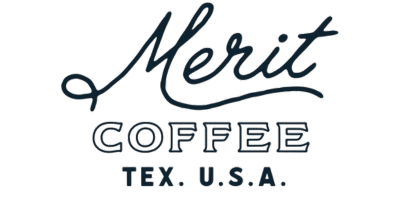 Life Before Occupier:
Lack of standardized lease processes
Tedious lease data management
Inaccurate ASC 842 compliance
Life After Occupier:
Streamlined lease management processes
Centralized and accessible lease data
Accurate in ASC 842 compliance
Results:
The Merit Coffee accounting team now saves roughly 50% of their manual hours by automating their ASC 842 compliance transition with Occupier.
INDUSTRY: Coffee Shop | LOCATIONS: 13+ | OCCUPIER USERS: 4+
Merit Coffee, a Texas specialty coffee company, started its operations in October 2009 and has experienced significant growth since then. As the company has scaled, they faced the challenge of managing and complying with the new ASC 842 lease accounting standard while centralizing lease data in preparation for future expansion. With 12 cafes across San Antonio, Austin, and Dallas, and plans for expansion, the team knew a lease management solution was needed to unlock growth, so Merit Coffee adopts Occupier.
Bill Ellis, the CEO of Merit Coffee, comes from a background in commercial real estate with over 30 years of experience. He took his real estate acumen and combined it with his passion for craft coffee. Having built and developed the center in which the first Merit Coffee was established, he gradually became more involved in the business, eventually becoming a partner in 2014. In early 2020, Bill bought out the original founder and took the helm of the rapidly expanding coffee company.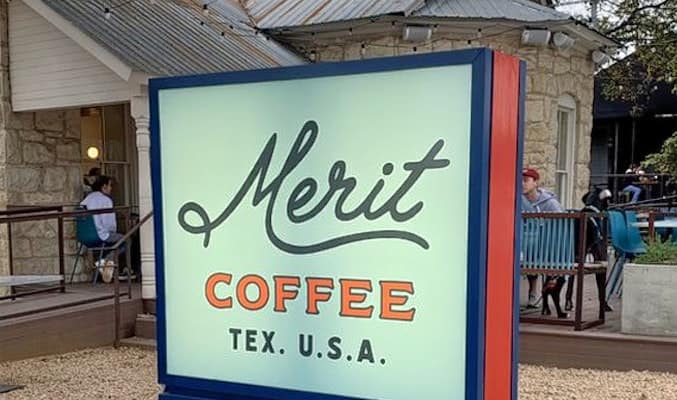 Attaining Lease Accounting Compliance
The implementation of ASC 842, a new lease accounting standard, presented a significant challenge for Merit Coffee. Bill noted that many people, "including bankers and even CPAs, were unfamiliar with the standard, making it difficult to find reliable guidance. Moreover, accurately accounting for various lease provisions, such as triple net or base rent and CAM (Common Area Maintenance) expenses, posed confusion and potential risks for the company's financial statements."
Merit Coffee found the process of adopting ASC 842 to be labor-intensive and error-prone. Their accounting firm, tasked with lease accounting compliance, struggled to provide accurate lease data, and Bill realized the lease calculation inaccuracies could lead to serious financial consequences. Recognizing the importance of accurate lease accounting and abstract information, Merit Coffee sought a solution to streamline their lease management processes.
Merit Coffee Adopts Occupier for Streamlined Lease Management
To address the challenges of ASC 842 compliance and lease management, Merit Coffee's leadership decided to explore lease management software options. After conducting research online and considering different solutions, they came across Occupier, a lease management software company that also provided lease abstraction services. The potential of Occupier's nationwide reach and industry expertise impressed them, and they recognized the value of digitizing and centralizing lease data for a growing business.
The Benefits of Occupier's Lease Management Software
Merit Coffee identified several key benefits of implementing Occupier's lease management software:
ASC 842 Compliance:
Occupier's expertise and standardized processes would ensure accurate compliance with the ASC 842 lease accounting standard, providing confidence in the company's financial statements.
Lease Abstraction:
Occupier's lease abstraction services would save significant time and effort compared to manually abstracting leases. The experienced team would accurately extract essential lease provisions, improving the reliability of lease data.
Centralization & Accessibility:
Occupier's platform would centralize all lease data, making it easily accessible and readily available for auditing, reporting, and strategic decision-making.
Automated Alerts and Reminders:
Occupier's system automates the tracking of critical lease dates, such as expirations and renewal notices, reducing the risk of missing essential deadlines.
Scalability for Future Growth:
As Merit Coffee planned further expansion, Occupier's software could seamlessly accommodate new lease data and provide an efficient process for managing additional properties and locations.
Digitizing Real Estate Data
Merit Coffee's journey with Occupier highlights the significance of digitizing real estate lease data and automating lease accounting compliance. By adopting Occupier's lease management software, the company aims to achieve greater accuracy, efficiency, and centralization in lease management, while ensuring full compliance with the ASC 842 standard. Bill Ellis's recognition of the critical role of lease management in the overall value of the company underscores the importance of prioritizing lease data accuracy and accessibility in any growing business.
As Merit Coffee grows, they look forward to enhancing their lease management processes and setting the stage for successful growth and expansion.
Schedule a Demo
See how the world's fastest-growing commercial tenants use Occupier to power efficient tenant lease management workflows.