Free Download
Lease Management Guide – For Tenants
Still using spreadsheets? There is a better way to manage your commercial lease portfolio. Check out our ultimate guide!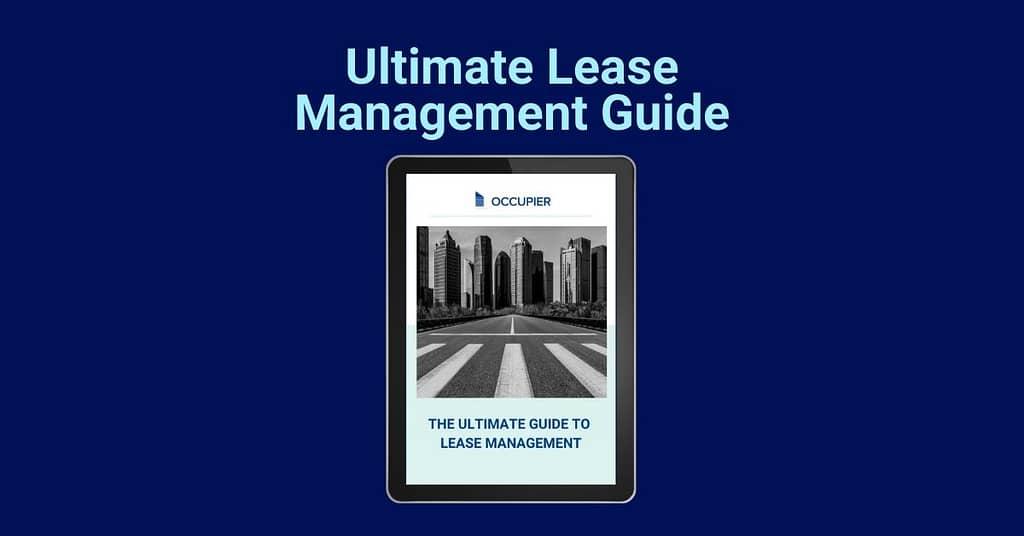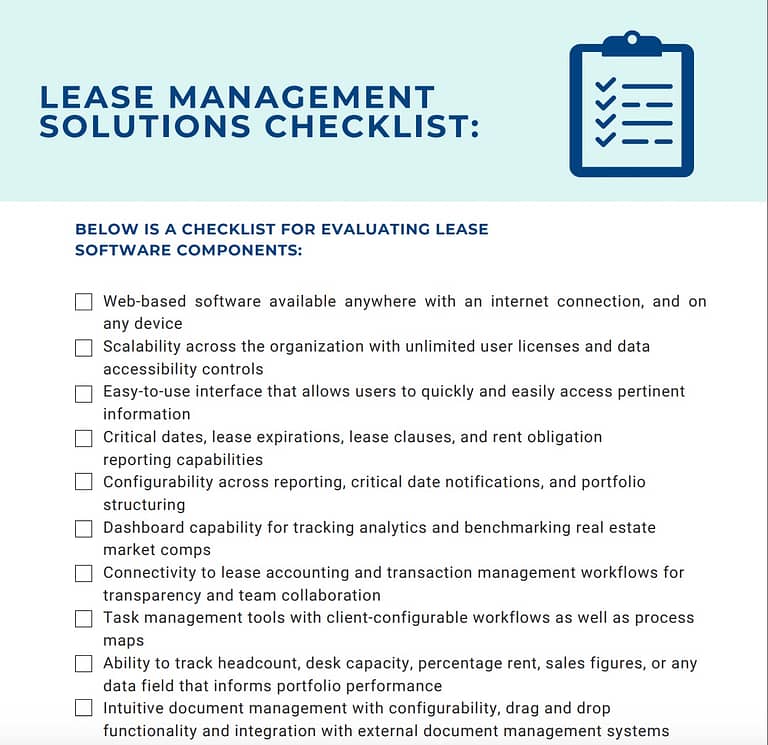 With our ultimate guide to lease management your learn the following:
Learn to establish the best practices for managing the entire real estate lease lifecycle.
Understand how to evaluate the strength of your accessibility to your real estate portfolio.
Access our checklist for evaluating the necessary lease management software components.