Healthcare lease management software solutions.
Strategize growth goals for your healthcare lease portfolio
Occupier empowers national healthcare tenant
Ever missed a critical lease date?
We hope not! But if you have, then you know it's an expensive mistake. Occupier notifies you of upcoming renewals, lease expirations so that you're staying in tune with your second largest expense, your lease portfolio.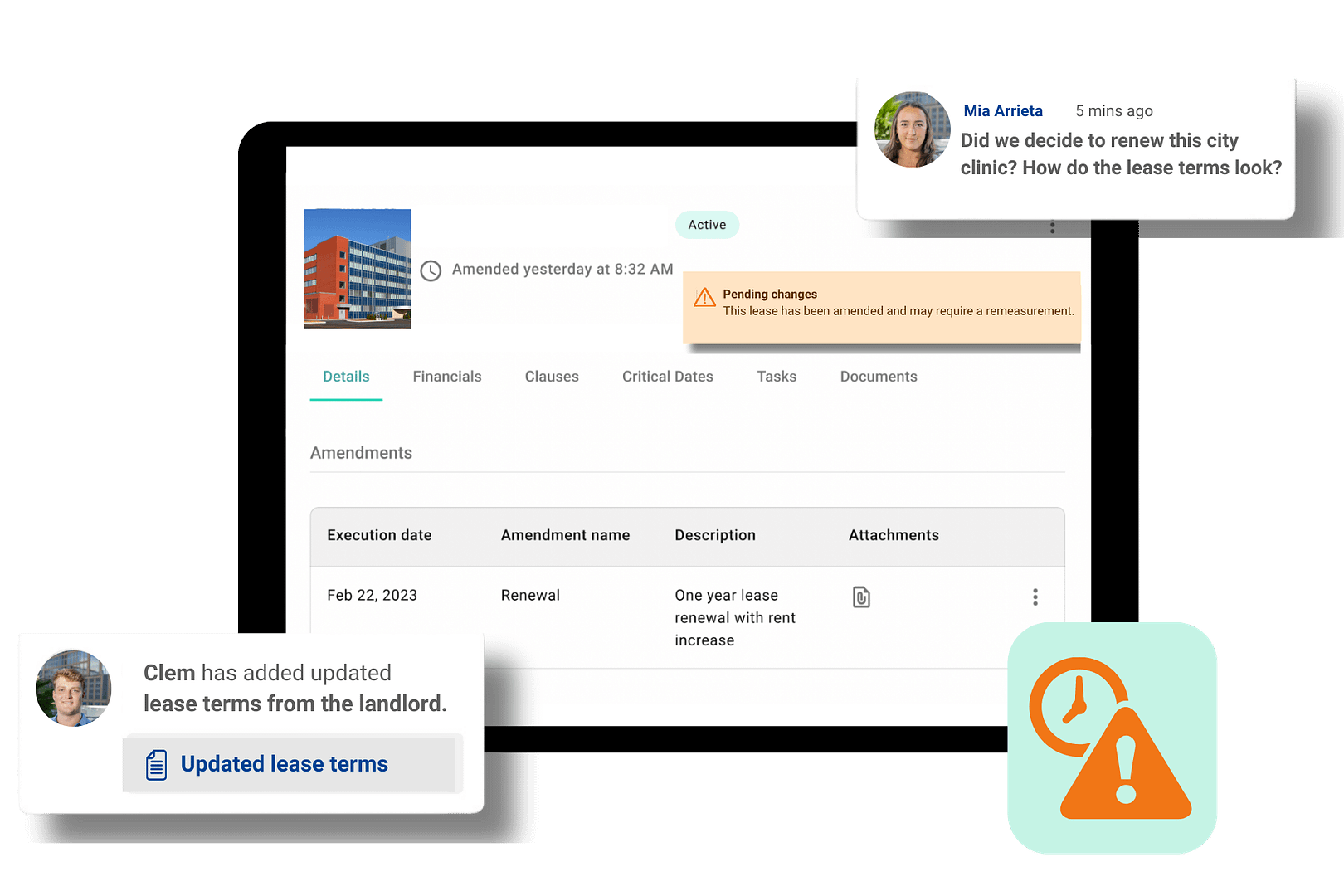 Healthcare growth strategy
Execute on your healthcare real estate expansion goals
Additional lease assets like clinics and hospitals means more lease data to track. Occupier healthcare lease management solutions power your real estate expansion goals — from site selection to lease administration and ASC 842 accounting compliance.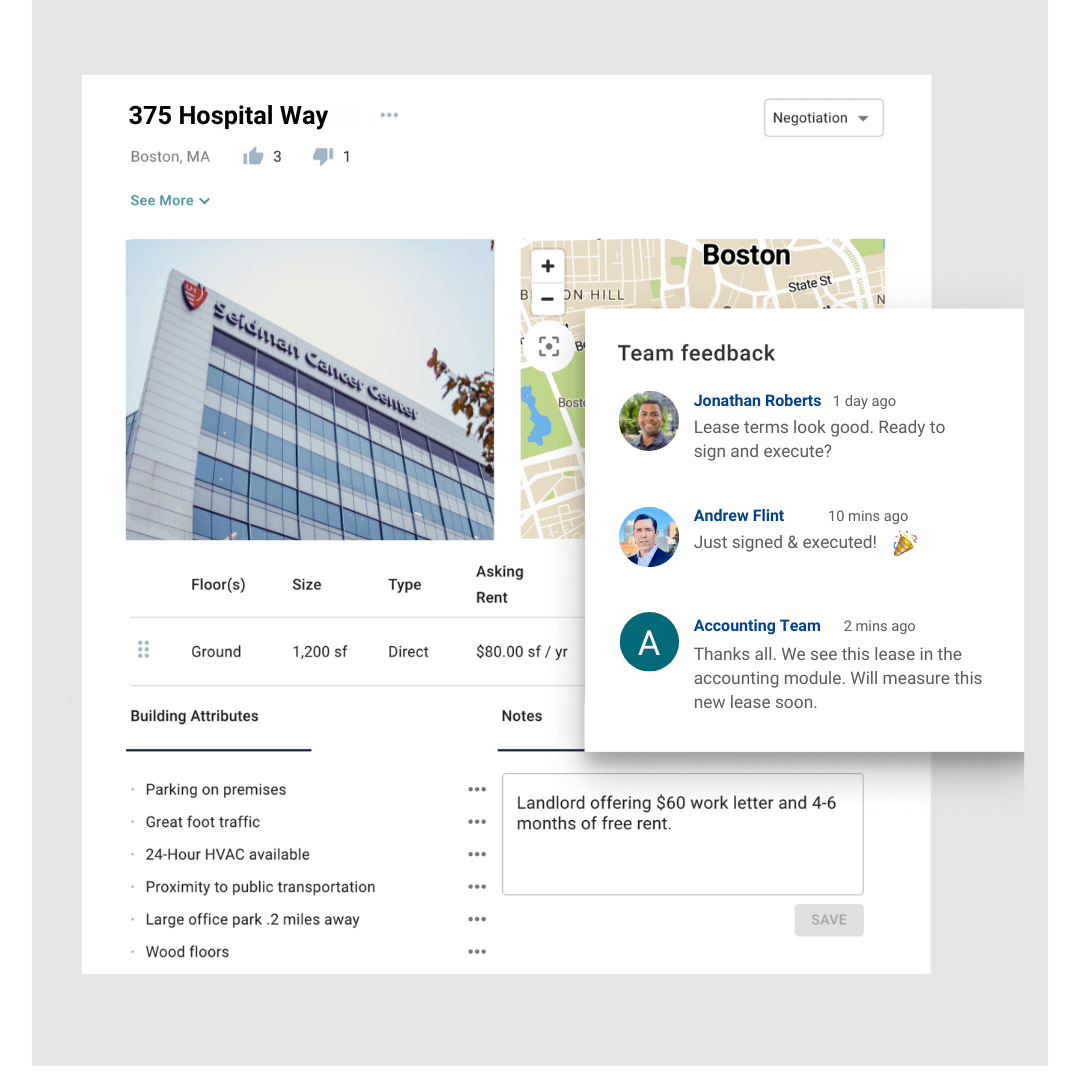 Lease data integrity
One stop shop for healthcare lease management
Occupier is your single source of truth for all your real estate data. Automate critical date notifications and assign. Search and filter all lease clauses. Track rent payments and CAM expenses and build a lease audit trail.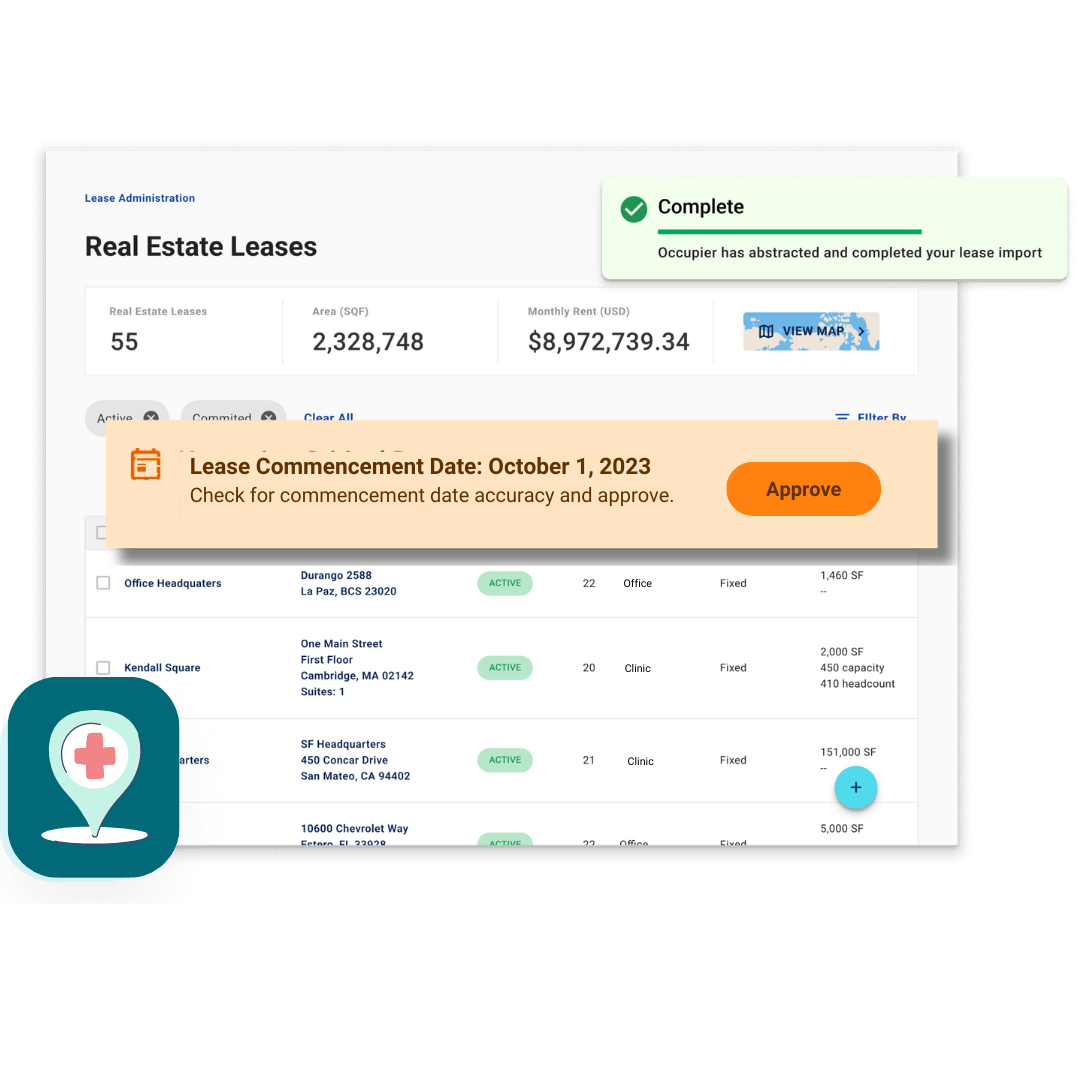 Team alignment
Collaborate with cross-functional teams
Lease management requires team collaboration from real estate, tenant-rep brokers, operations, facilities, accounting and finance teams. Assign tasks to colleagues, build custom reports, and communicate with your team on lease updates, changes, or modifications.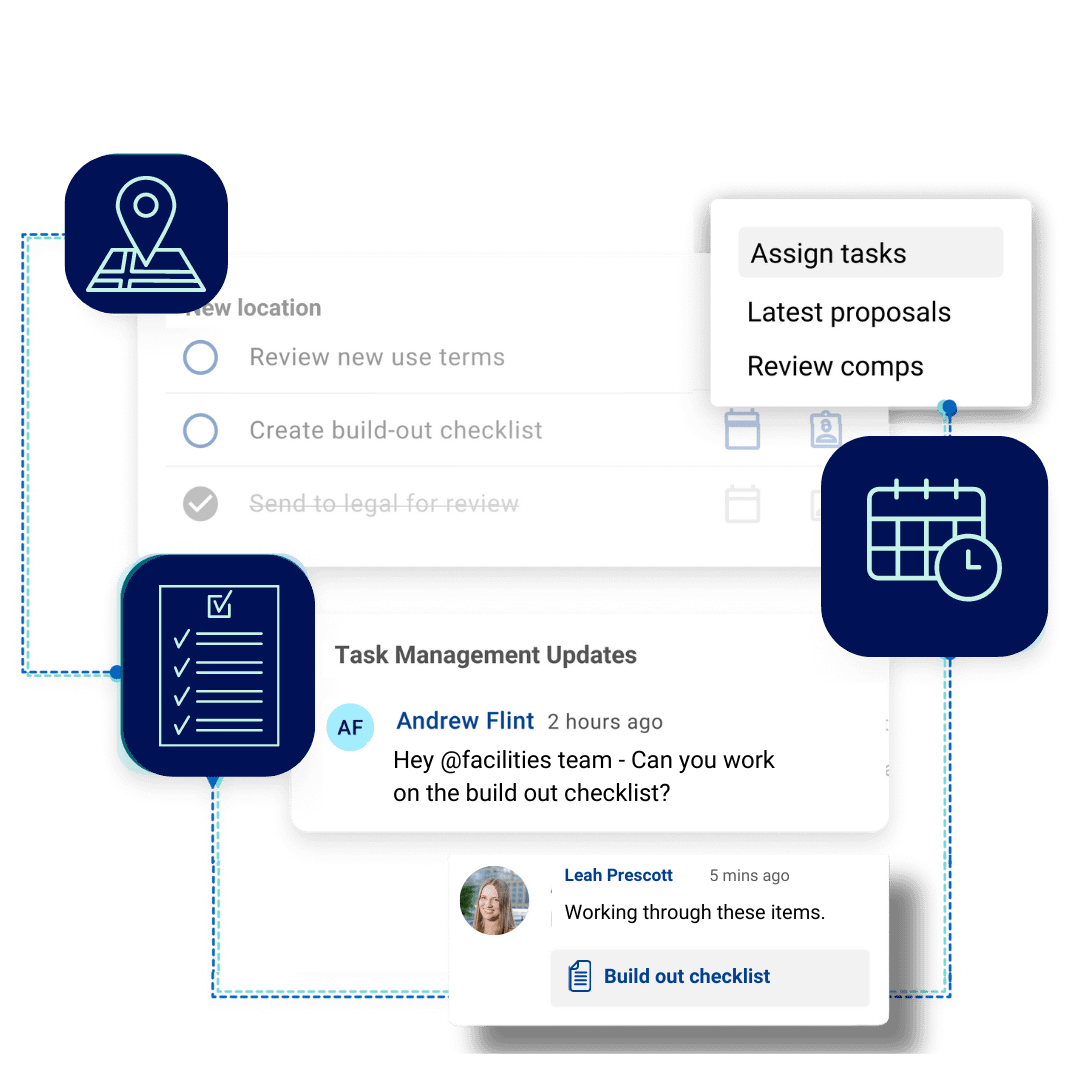 This Healthcare company grew their real estate
footprint 200% with Occupier
"We expanded from 150 locations in to 310 locations in 6 months. I couldn't imagine managing our location growth without Occupier. It supplies and automates the workflows for every lease detail we need to be aware of."
Elevate your office lease management solutions:
Check out how the fastest growing, most innovative healthcare providers manage their real estate lease portfolio.