Restaurant lease management
solutions.
Restaurant real estate expansion starts with Occupier
Occupier empowers the fastest growing restaurant concepts
Local and national restaurant expansion made easy
Scale your restaurant concept by leveraging the best in class restaurant lease management software which enables team collaboration throughout the entire lease  lifecycle.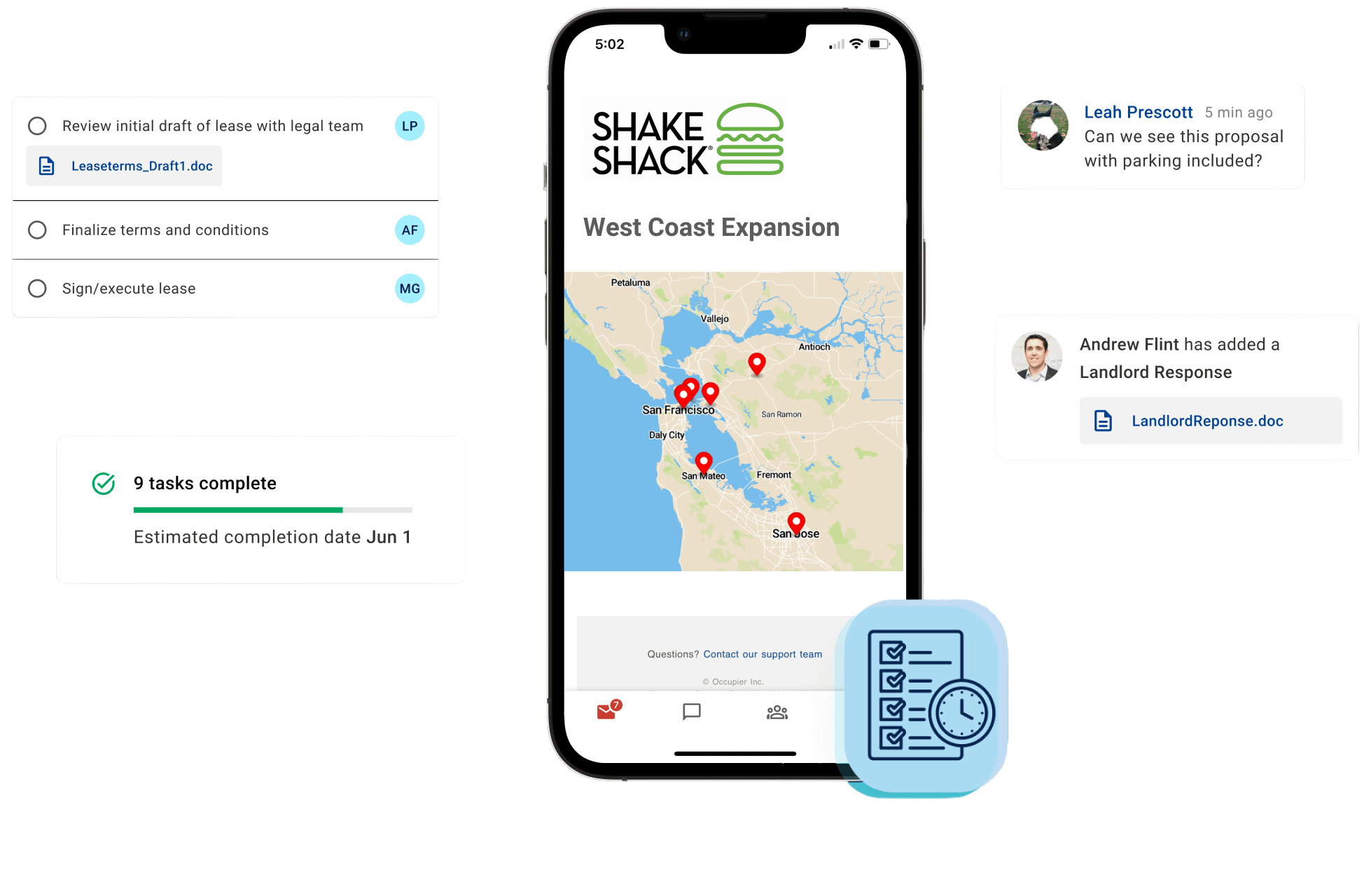 Locations expansion strategy
Your real estate strategy is the backbone to your restaurant growth goals. Occupier powers the entire lease lifecycle — from site selection to lease administration and ASC 842 accounting compliance.
Team alignment
Collaborate with cross-functional teams
Assign tasks to team members. Collaborate with accounting on ASC 842 compliance. And empower your management team with custom reports giving them a birds eye view of your restaurant real estate expansion goals.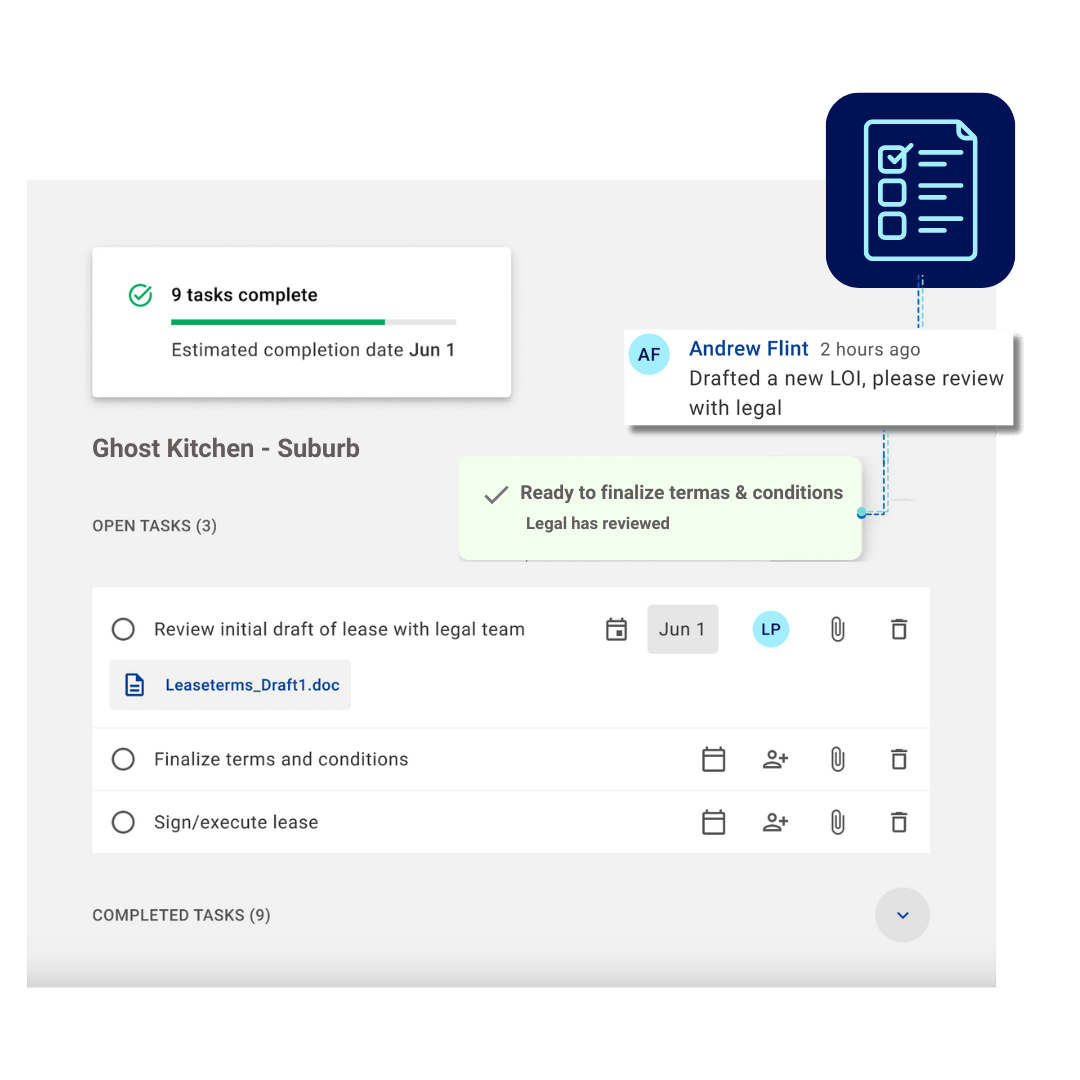 Data integrity
Occupier is your single source of truth for all your real estate data. Automate critical date notifications and assign. Search and filter all lease clauses. Track rent payments and CAM expenses.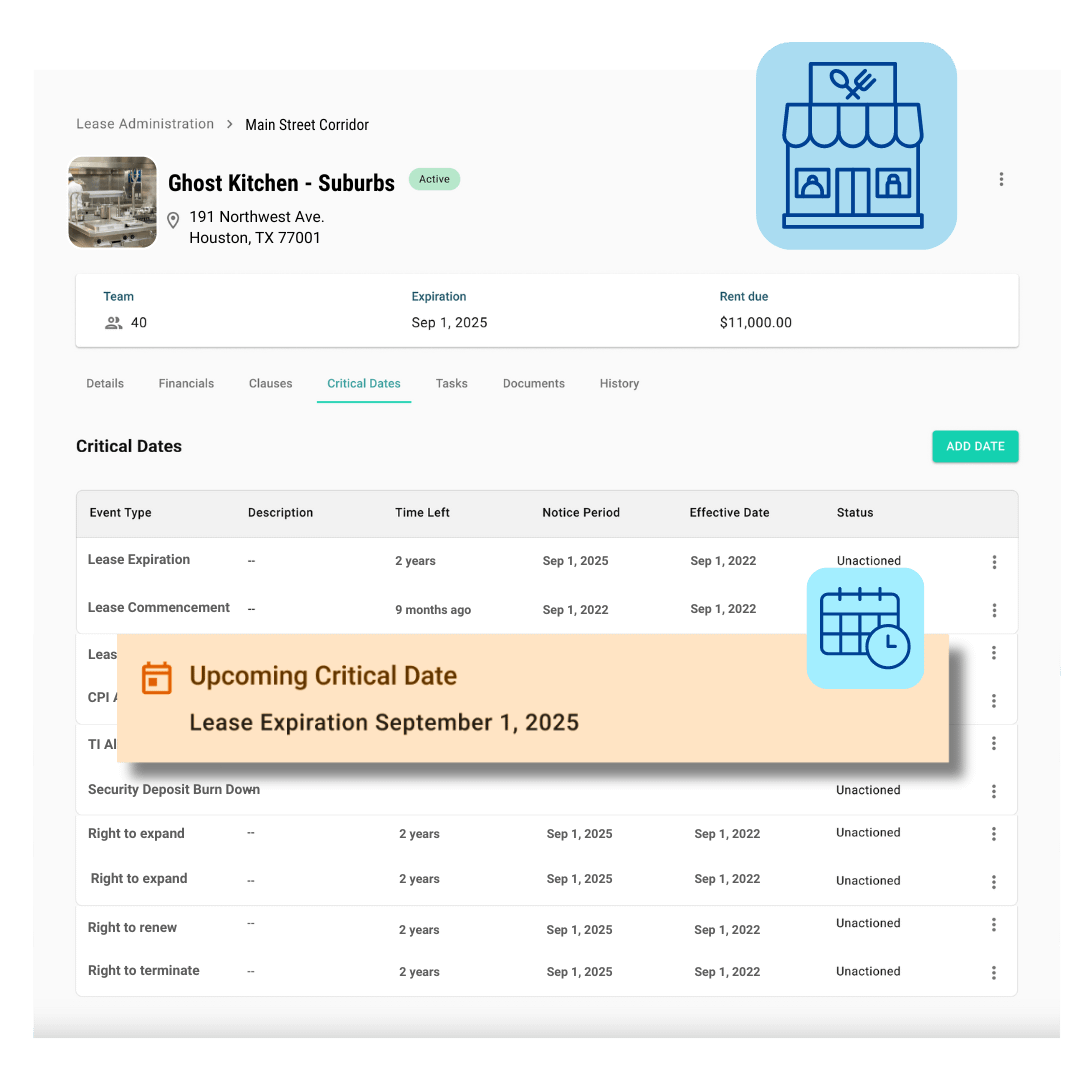 Learn why Bluestone Lane Coffee And Salad & Go
both Implemented Occupier
"The opportunity cost of not having Occupier is far too great. The real ROI is in not missing an option. It keeps us in control of our lease dates and due diligence timelines. Salad & Go has scaled 528% by using Occupier."
"On our weekly Bluestone Lane calls, I pull up Occupier and we go through our pipeline of lease opportunities. If we are entering a new market, Occupier gives us full visibility into where we are in the build out process."
Elevate your retail lease management solutions:
Check out how the fastest growing, most innovative commercial retail tenants manage their real estate lease portfolio.