---
Occupier Lease Administration
Finally, a modern lease management system designed to support your business in a rapidly changing marketplace
---
---
Don't let lease administration become a headache for your business.
Streamline and optimize all aspects of the lease management process.
---
Single System of Record for Lease Administration
Organize all of your leases in one simplified, streamlined dashboard
Track your lease obligations, options and expenses in one place
Provide stakeholders with visibility into the entire real estate portfolio
Quickly access and share documents for current and past leases
---
---
---
Power Strategic Real Estate Decisions for your Business
Take the guesswork out of real estate decisions with data at your fingertips
Identify trends, risks and opportunities in your portfolio
Support strategic business objectives using real estate data
Protect your business by executing sound real estate strategies
---
Create Digital Workflows for Maximum Efficiency
Ditch manual processes for modern real estate lease management
Reconcile and automate rental and operating expense tracking
Manage key real estate processes across all stakeholders
Share essential information among all team members on a need-to-know basis
---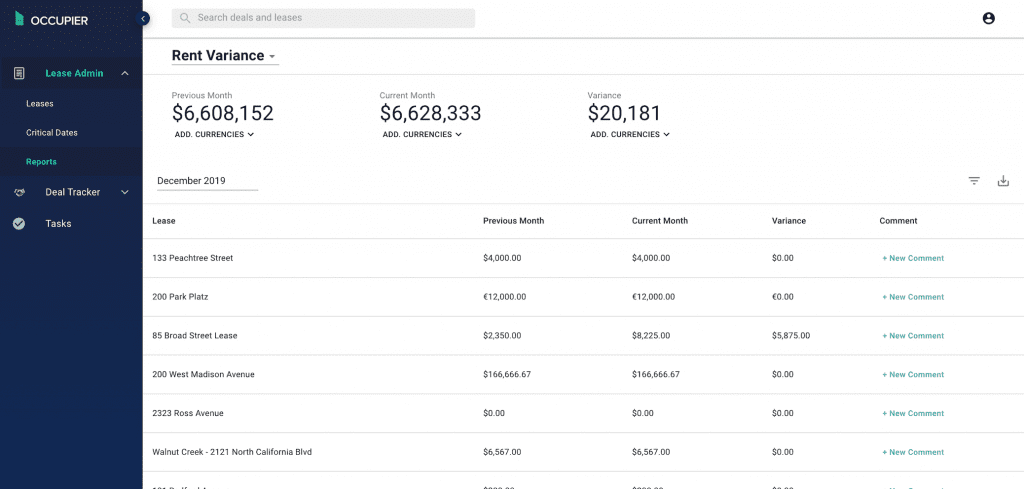 ---
Ready to kick the email and spreadsheet habit and work smarter?
Try Occupier Lease Administration today!
---