Occupier Partners with SOAProjects to Provide Technical Accounting Services
Last Updated on August 30, 2022 by
Today we are excited to share the news that we have partnered with SOAProjects! Together, we are empowering our customers and prospects to perform technical accounting problem sets and document all accounting matters.
ASC 842 lease accounting is a HOT topic. This standard fundamentally changes how corporate finance teams calculate their lease liabilities and ROU assets in an effort to balance their books. Many public, private, and nonprofit entities have transitioned. But, the on-going maintenance of ASC 842 lease accounting compliance creates numerous technical accounting hurdles for finance teams.
A Technical Accounting Partnership
FASB and IAS created demand for technical accounting expertise. The new lease accounting standards crafted by these organizations pose new challenges for finance teams. By forging this partnership with SOAProjects, we are providing our customers with a service provider who can navigate those technical accounting hurdles. Their services in concert with our lease accounting software solutions create a powerful partnership that our users can leverage when needed.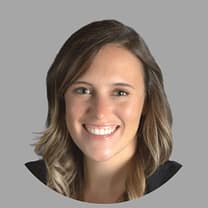 ---
"We have been impressed with SOAProjects' industry knowledge and superior client support. They are an invaluable resource in simplifying complex technical accounting. We are excited to partner with SOAProjects!"

Lauren Covell, Vice President of Finance at Occupier
---
Building Sustainable Processes
More and more businesses have transitioned to the new lease accounting standards. These businesses are now finding themselves in the throes of establishing sustainable processes for their organization. That starts with answering questions like:
What is the knowledge sharing process after a new lease is signed?
How can finance teams stay better aligned with real estate activities?
How will you handle lease amendments and modifications?
How will you manage your ongoing journal entries?
The consultants at SOAProjects are experts in assisting businesses with achieving cost-effective, strategic and thoughtful assumptions to their risk management processes. SOAProjects even offers internal audit compliance services that include quality assurance, pressure testing assumptions and judgements as well as review of internal controls.
Transitioning to ASC 842 is step one, but ensuring your processes are repeatable and trackable so auditors and replicate the operation is ongoing.
---
"SOAProjects is excited to be collaborating with Occupier as we help our clients tackle the challenges of adopting ASC 842 and maintain compliance with the technical accounting and financial reporting requirements of the
lease accounting standard."

Joe Talley Collaborative Partner at SOAProjects
---
The Future of Lease Accounting
Finance processes have never seen such a significant change until now, with ASC 842. So, accounting teams are re-working the systems and processes that they leverage to comply with the new lease accounting standards. There is a motion to upgrade analog and legacy technologies to modern, automated, and innovative technology.

Why?

Well, the future of accounting leans into tech stacks that empower finance teams to operationalize repetitive tasks. By automating those repetitive tasks, finance teams can spend more time being strategic to boost productivity, and identify financial trends.
Together, we are building smarter real estate and lease accounting solutions!