What is Lease Management – A Guide for Tenants
Last Updated on November 14, 2023 by Morgan Beard
Lease management, often referred to as lease administration, is the ongoing maintenance of your organization's real estate portfolio. Between lease expirations, document storage and site selections, lease administrators are juggling numerous tasks.
Corporate, retail, and industrial tenants are faced with navigating a quickly evolving real estate landscape. On top of that, the lifecycle of a lease has bottom line implications for any given organization. Once a deal is executed and the lease is signed, then your lease administrator takes on the operational management tasks associated with that lease.
The Lease Lifecycle
Managing the lease life cycle requires a number of steps. But, at the center of that lease life cycle is one pillar: data. Taking control of your real estate starts with taking ownership of your unique lease data points.
From lease abstraction to lease management and lease accounting, a single source of truth for the entire lease life cycle empowers your team's portfolio decision-making.
Lease Abstraction
The first step to lease management is data cleanliness. Lease abstraction distills your hundred page lease documents into a concise summary of valuable information. A lease abstract will outline important legal, financial, and business obligations.
Lease abstracts unlock your unique real estate data points and empower your team to seamlessly adopt a lease management software. Manually extracting your leases is time consuming. So, partnering with a lease abstraction service is essential.
Ongoing Lease Management
Ongoing lease management is the day-to-day coordination, administration, and reporting of the agreed-upon lease terms within a real estate portfolio. Once you have your lease abstracts, then that data can be maintained for lease administration purposes. The tasks related with leases management range from rent obligations and occupancy cost projections to keeping track of critical dates. For many companies, the leadership team will want reports generated outlining the entire portfolio.
With every lease expiration date, right to renew, and lease modification comes a strategic decision. And, an organization's growth goals typically influence real estate strategy. In addition, financial obligations like CAM charges, base rent, percentage rent, and maintenance costs need to be shared with the accounting department. So that they can fulfill payments and update the balance sheet the appropriate journal entries under ASC 842 or IFRS 16 compliance.
Lease Accounting
Lease Accounting is a continuous process in which finance teams record the financial activities involved with lease agreements. With the changes from the Financial Accounting Standard Board and introduction of ASC 842 lease accounting standards, finance teams must account for operating & finance leases on their balance sheets. Both public companies and private companies are working to outline the best practice for calculating the ROU asset and lease liability under ASC 842.
The new lease accounting standards are motivating finance teams to re-write their financial reporting processes in an effort to streamline the compliance journey. In addition, auditors are keen to review reports that outline why finance teams made particular assumptions or judgements as it relates to ASC 842 compliance. An audit trail is an integral part of documenting key information in your day-to-day execution of lease accounting.
A single source of truth allows for easy updates to lease data and enables better decision making. Whether you have real estate leases, equipment leases, or need contract management solutions, a central repository is necessary. So that stakeholders from facilities management, property management, construction, finance, human resources and c-suite can keep a pulse on the happenings within their lease portfolio.
The Lease Management Tech Stack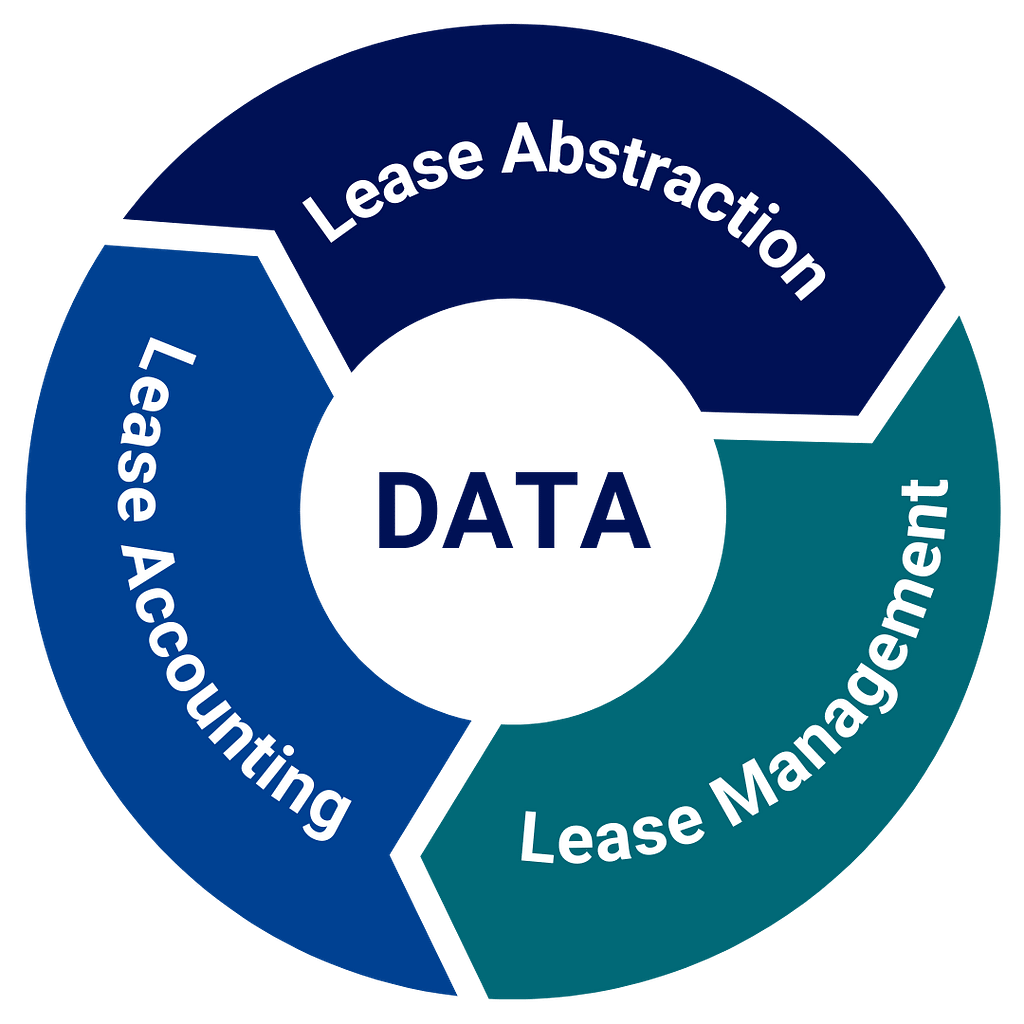 Every real estate portfolio has unique data points and nuances in their deal or leasing process. What's important is finding the right tech stack to enable collaboration and automation across the entire lease life cycle. From site selection to critical date management, document management and of course lease accounting compliance.
The lease management tech stack you select will likely depend on your lease portfolio size, your growth goals, and your internal or external stakeholders driving tech adoption. Sales teams have CRMs, HR teams have payroll tech, and IT teams have security tech. But, why don't real estate teams have tech built specifically for their day-to-day operations?
Excel Spreadsheets
Historically, Excel has been the tried and true tool for lease management. It's affordable, accessible, and most users can navigate their way through a spreadsheet. A real estate portfolio under 10 leases can get by on spreadsheets for lease management. There is an inherent risk in missing a rent payment, or forgetting about a lease expiration.
Legacy Software
Numerous software solutions have launched in the aughts coming out of the dot com boom. And, looking to innovate in a space that has nuanced requirements. And, while their product maturity, capabilities and functionality can fulfill the needs of lease administrators and finance teams, they do have drawbacks. Many legacy lease management software providers were built with one stakeholder in mind, the finance team. In reality, your lease management software should solve for the collaborative needs of the real estate team, finance department, and the tenant-representation brokerage working on your lease portfolio. New age proptech solutions are filling the gaps from legacy service providers.
Proptech or CREtech Software
Proptech or CREtech is roughly a decade old Saas vertical. Its existence was born out of the sheer fact that commercial real estate processes have lacked efficiency, automation, and data centralization. Real estate is the second largest expense for most organizations, just after payroll. So, the opportunity to build out of the box solutions for real estate, finance, and facilities teams to collaborate on the entire lease life cycle was evident. Lease administrative software should be intuitive, secure, and facilitate collaboration between all stakeholders involved in the lease life cycle.
Why Occupier
Real estate teams are constantly searching for methods to improve efficiency and unlock actionable insights from their leasing data. By automating the management of your lease portfolio you are enabling your teams to be more strategic. Ultimately, allowing them to leverage data to power better portfolio decision-making.
Founded in 2018, Occupier helps tenants take control of their real estate. Tenants are faced with unique real estate challenges and we set out to build digital solutions that automate and streamline the management of your entire lease portfolio and deal transactions. We are the only software that enables every stakeholder to collaborate on the entire lease life cycle. From signing a new lease to abstracting those lease details and managing those critical dates then ultimately closing the balance books under ASC 842 guidelines. That process touches numerous teams and stakeholders, so we have modules and services that speak to each stage in the lease life cycle.
Real Estate Resources
Check out our resource hub. We have the templates, spreadsheets, and calculators to help you manage entire lease lifecycle.