Office lease management
solutions.
Gain complete visibility into your office lease portfolio
Occupier empowers global office real estate strategies
Office location strategy
Negotiate favorable terms leveraging your data
Strategize your office lease portfolio contraction or expansion game plan and unlock visibility into the entire lease lifecycle from site selection to lease administration and ASC 842 accounting compliance.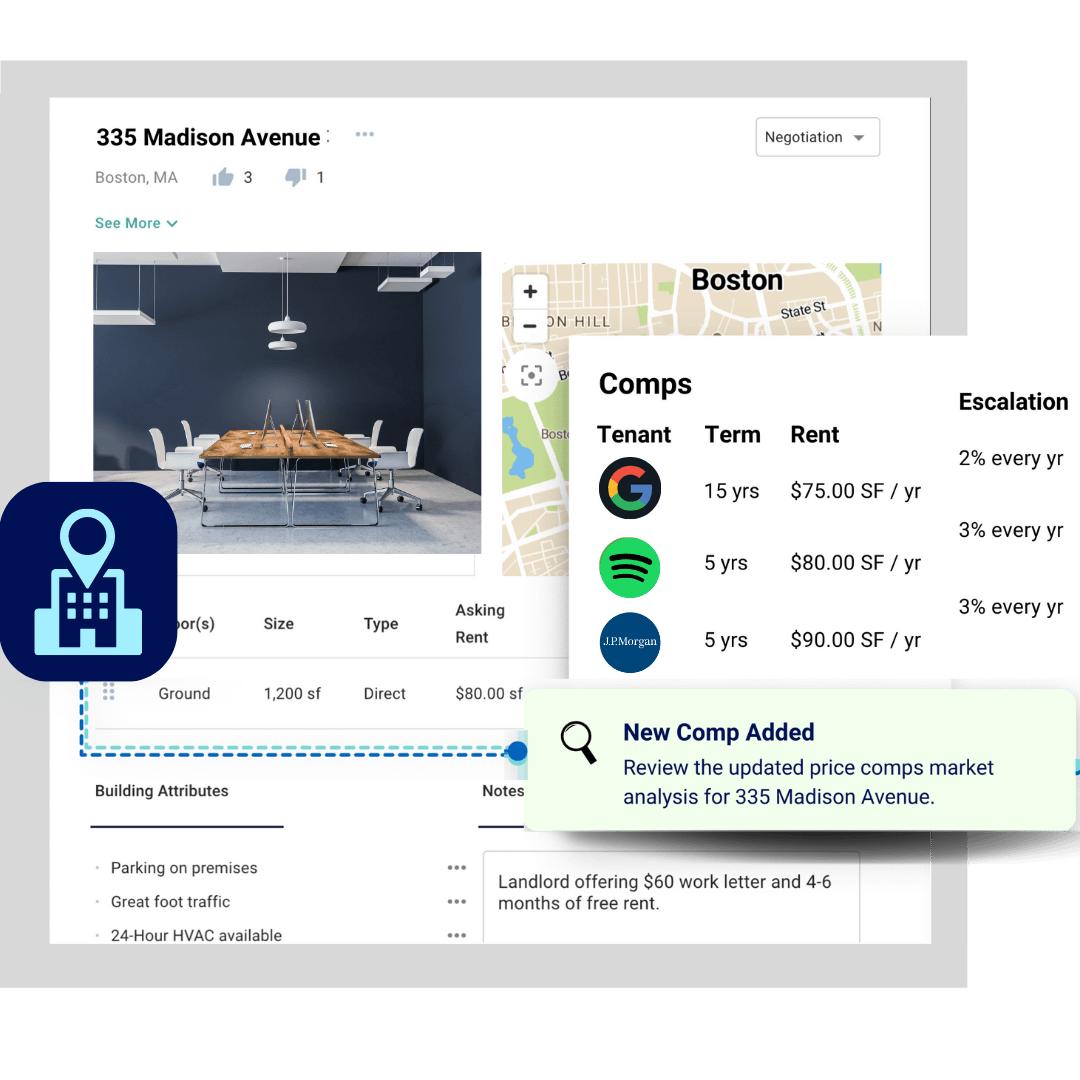 Team collaboration
Power the entire lease lifecycle
Collaborate with all lease management stakeholders — from real estate, facilities, construction, and operations to finance & accounting. Once a lease enters lease administration then the accounting team can work to recognize that lease under ASC 842 compliance in our lease accounting module.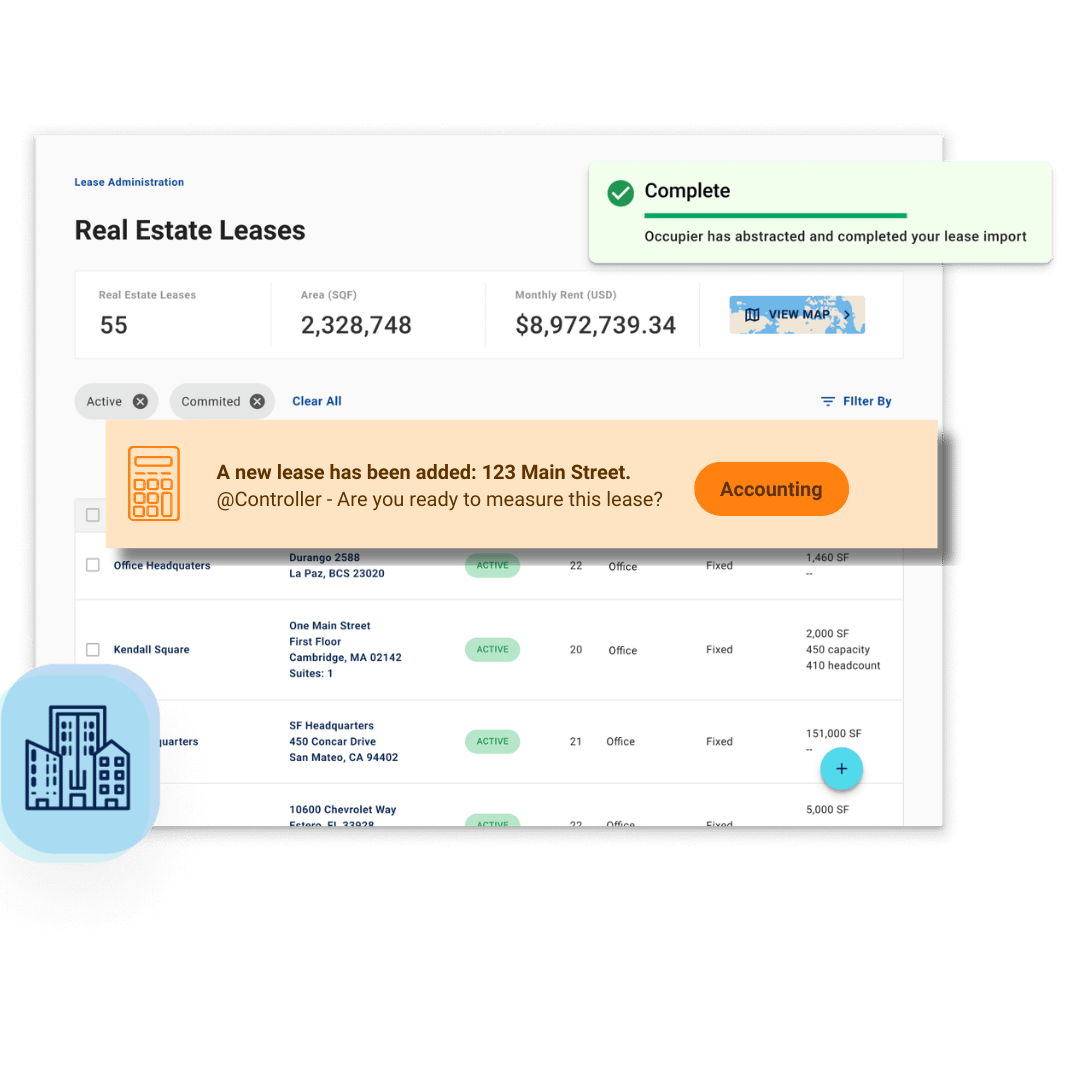 Real time data
Custom portfolio analytics
Unlock your office lease data with a few clicks. Forecast future rent schedules and report on rent financials. Identify portfolio risks & opportunities. And analyze your business's unique lease portfolio.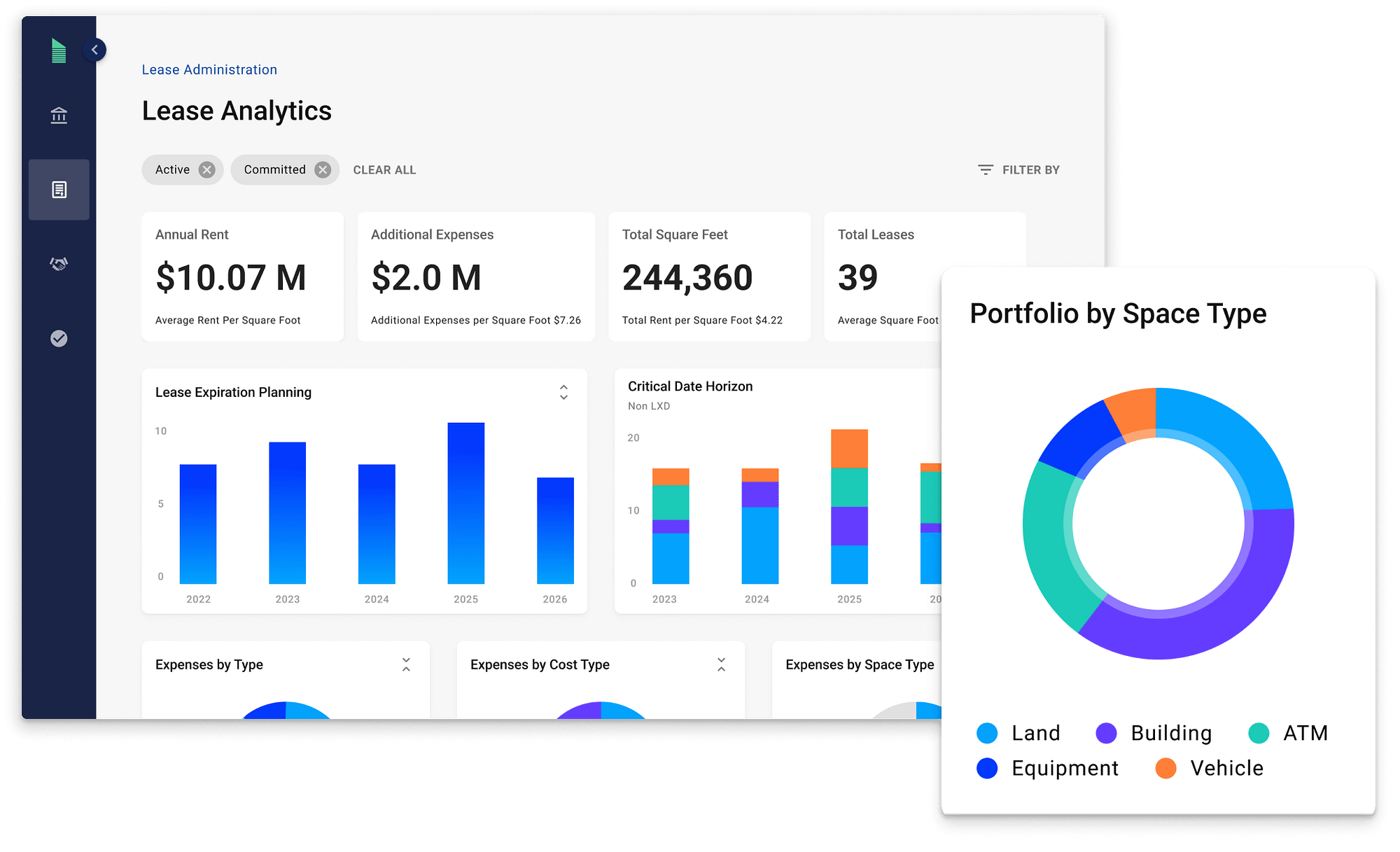 Hear why DraftKings implemented Occupier
Elevate your office lease management solutions:
Check out how the fastest growing, most innovative commercial office occupiers manage their real estate lease portfolio.