How Foxtrot Expands Their Neighborhood Markets with Occupier
Last Updated on November 15, 2023 by Morgan Beard
Life Before Occupier:
Lacked a centralized lease data source.
Managed leases & accounting in spreadsheets.
Real estate fielding one-off requests for locations responsibilities.
Life After Occupier:
One single source of leasing truth.
Alerts for key dates and renewals.
Automated lease admin to accounting.
Results:
Foxtrot reduced their manual lease accounting hours by 50 – 60%.
Foxtrot grew their lease footprint by 170%, from 12 to 32 properties over two years.
Foxtrot has a centralized repository for every lease data point.
INDUSTRY: Retail | LEASES: 30+ | OCCUPIER USERS: 5+
Foxtrot is a rapidly growing chain of hip neighborhood convenience stores offering fresh, locally-sourced food, beverages and everyday essentials. Since opening its first neighborhood market in 2015, Chicago-based Foxtrot has swiftly expanded to over 30 neighborhood markets. With a curated selection of local offerings and a digital-forward ethos, this retail upstart has carved out a niche in major metro areas.
Backed by over $100 million in Series C funding, Foxtrot has their sights set on national expansion. To achieve this hyper-growth, Foxtrot partnered with Occupier for lease management and accounting tooling. With Occupier's centralized platform tracking every lease detail, Foxtrot can focus on bringing its unique blend of convenience and community to new neighborhoods across the country.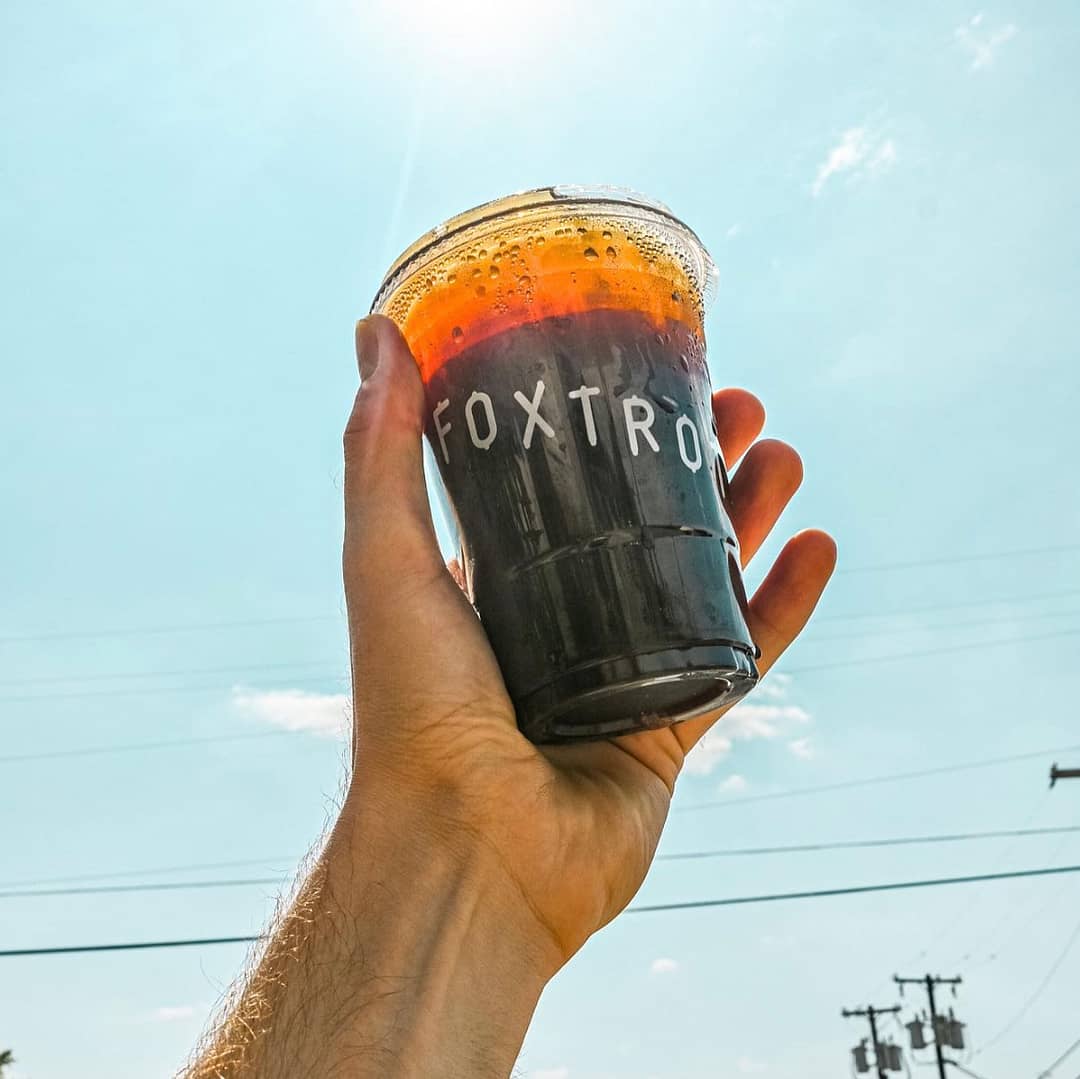 Leasing Data Source of Truth
With ambitious growth goals to open 10 – 15 new stores annually, Foxtrot needed a centralized system to track all of their real estate data. According to Molly Sandza, Foxtrot's Director of Real Estate, "We were looking for a lease management platform and it's been great working with Occupier. It's really a source of truth that all our teams — from development, real estate, construction, operations and accounting — can count on."
Now Foxtrot's entire real estate portfolio lives in Occupier. All lease data including dates, rents, options and tenant responsibilities are abstracted from the leases and input into the software. "Having that central place where you can access and trust the data is really important," explained Sandza.
Planning for Expansion
With Occupier's reporting and analytics, Foxtrot can easily monitor upcoming lease expirations, options and renewals. This visibility allows the real estate team to plan ahead and strategize growth in their existing markets and new markets.
"It's helpful going into any conversation to quickly check the lease and know what our rights are versus the landlord's," said Sandza. By having their lease information and negotiation points handy, Foxtrot is equipped to make data-driven decisions about exercising options, requesting renewals or troubleshooting issues that arise during construction or ongoing operations.
In addition, Occupier's centralized database and critical date alerts prevent Foxtrot from missing key deadlines. With automatic notifications, the team stays on top of rent commencements, operating expense reconciliations, security deposit burn downs, insurance updates and more. "If you don't have a place where you can easily access that information, you're going to miss dates," warned Sandza.
Real Estate and Accounting Collaboration
With Occupier's lease abstraction services, all of Foxtrot's lease data flows directly into the lease accounting system — this allows for accounting to have visibility into modifications that real estate makes to any lease. Their Controller, Jeff Kuempel, explains "It streamlines the whole process of managing leases and makes sure your books are updated."
Rather than gathering lease details from scattered files, Kuempel relies on Occupier for timely and accurate information. "It actually creates a really good line of communication between the development team and the accounting team," he said.
On the real estate side, Sandza agrees Occupier improves collaboration and simplifies team hand-offs within the lease lifecycle — from executing a lease to managing the data and complying with ASC 842. With lease data centralized, she can easily equip operations and construction teams with the information they need for store openings and accounting is enabled to search for the data required for ASC 842 lease accounting compliance.
Audit Prep and ASC 842 Implementation
"When I arrived in Q2 of 2023, there was significant cleanup of the 842 implementation that had to happen for the 2022 books," explained Kuempel. With over 20 active leases needing restatement, says Controller Jeff Kuempel. He found Occupier invaluable for organizing data and facilitating this major accounting change. By having Occupier abstract and centralize their lease data upfront, Foxtrot avoided having to manually re-read and re-input details for each contract.
The Occupier support team helped identify and correct any data issues within the software platform. They fielded Kuempel's questions, updated commencement dates, and ensured lease calculations adhered to the ASC 842 standard.
With all the lease data organized in Occupier, Kuempel could easily pull reports and provide audit details. "It made my life a lot easier after I learned how to use it," he said. The software streamlined Foxtrot's compliance process and reduced audit costs significantly. "I'd estimate that by leveraging Occupier, my accounting team reduced their manual lease accounting hours by 50 – 60%."
Going forward, Kuempel relies on Occupier's accurate lease information and automated journal entries to keep their books updated. The platform has brought transparency between real estate and accounting, enhancing collaboration and minimizing errors.
What Makes Occupier Stand Out
Occupier is one of the only lease management softwares that enables the entire lease lifecycle — from site selection to critical date management and lease accounting compliance. For high growth organizations, keeping their development, operations, construction, finance & accounting teams collaborating within a single source of truth empowers strategic expansion efficiency. The ability for Foxtrot to expand with Occupier is a key benefit of the software in addition to a few others highlights:
Single source of truth – All lease data and documents live in one place.
Critical date alerts – We are proactive on critical dates via automated notices.
Lease abstraction – Error-proof data directly into lease administration & accounting.
Reporting and analytics – Custom reporting allows for portfolio review.
Collaboration – Occupier aligns real estate, accounting and operations teams.
Time savings – Both real estate & accounting have saved manual hours on tedious tasks.
Support team – Occupier's in-house lease experts & CPAs provide ongoing guidance.
For hyper-growth companies in expansion mode, like Foxtrot, a lease management platform is essential to scale real estate operations. Sandza summarizes, "At some point, you reach a certain lease count, where no matter how organized you are, software is just going to be better at tracking everything." With Occupier's help, Foxtrot is expanding their neighborhood footprint while keeping lease details on track.
Schedule a Demo
See how the world's fastest-growing commercial tenants use Occupier to power efficient tenant lease management workflows.