Lease Abstraction Services to keep your data organized
Occupier manages the abstraction and onboarding of every lease in your real estate portfolio
Lease Abstraction Services
Lease Abstraction
Mitigate real estate portfolio risk with the extraction of all critical information and data within your lease portfolio. Unlock the data points behind your real estate.
Lease Onboarding
We offer comprehensive lease onboarding, so your team can add new and amended leases with updated rent schedules, clauses, critical dates all in one searchable database.
User Training
Occupier's real estate software organizes your lease data. And, we provide unlimited remote training sessions for internal company and guest software users.
Quality Assurance
Our team will analyze, assess, and diagnose the abstraction of your leases to ensure that all critical information is accounted for and accurately extracted.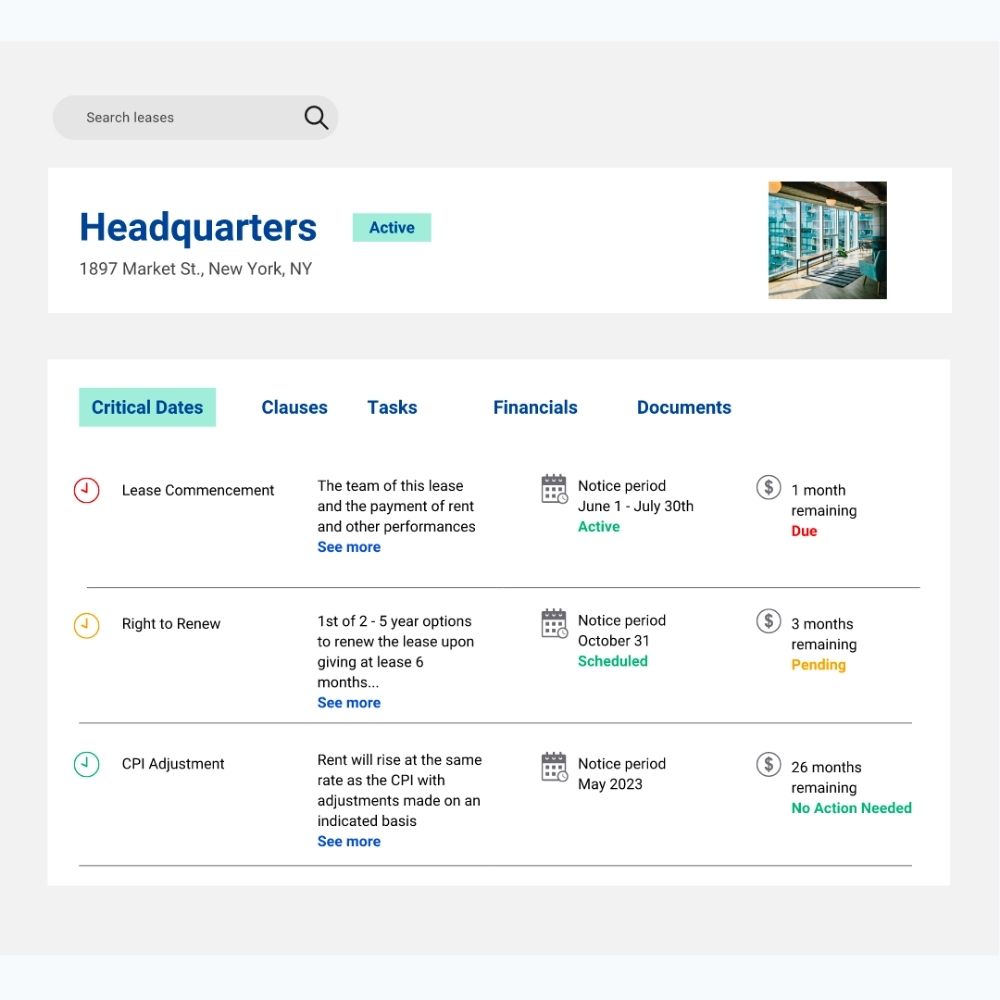 Featured Resources
Unlock the unique insights behind your portfolio and empower your real estate and finance teams to make more strategic decisions. Read our blogs below.
There is a better way to manage your leases
Download our Ultimate Guide to Lease Management Post-Covid to get started today!