Retail lease management
solutions.
Retail real estate expansion starts with Occupier
Occupier empowers innovative retail groups
Growth strategy
Execute on your retail expansion strategies
Scale your DTC brand's brick & mortar real estate footprint with Occupier. We power the entire lease lifecycle from site selection to lease administration and ASC 842 accounting compliance.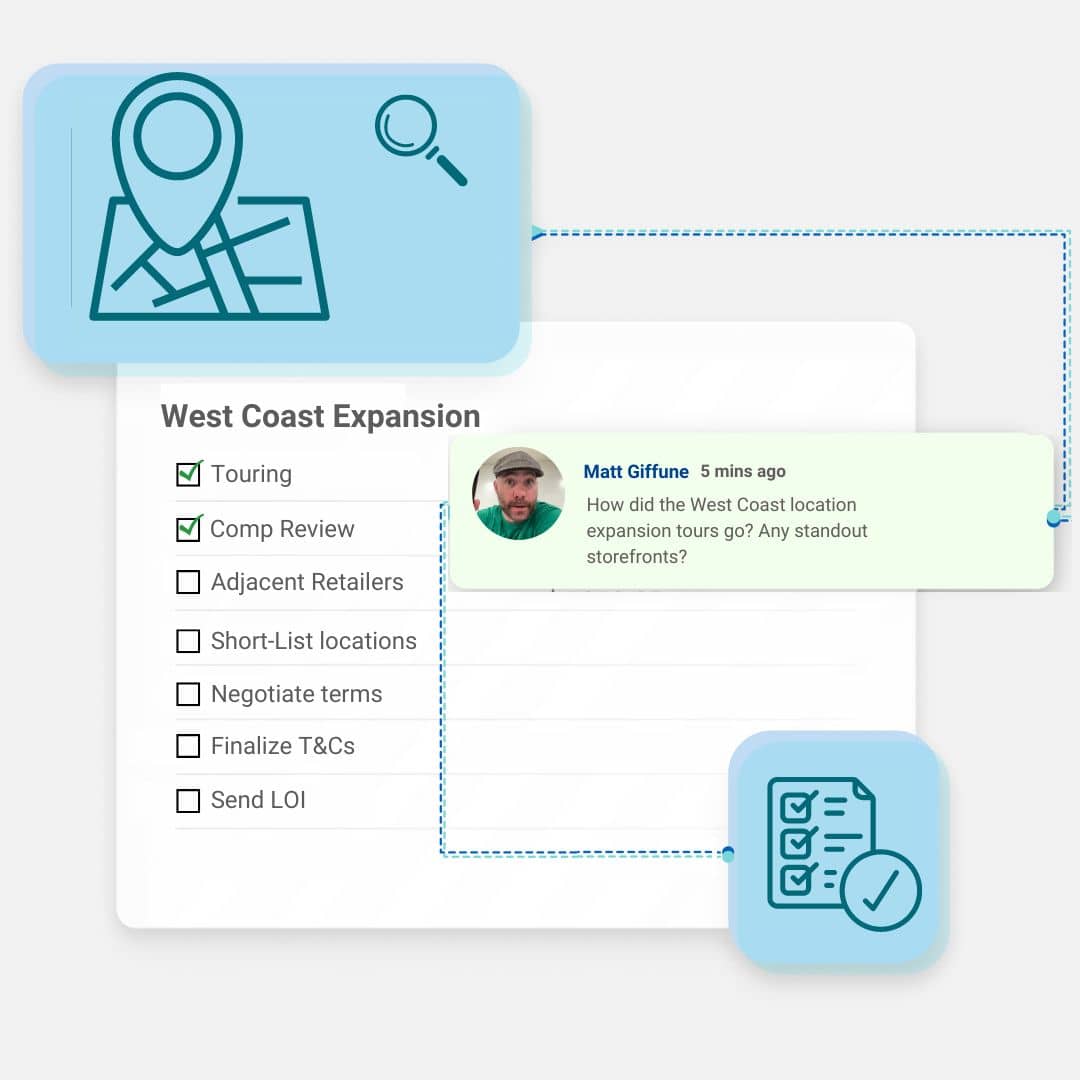 Team alignment
Collaborate with cross-functional teams
Assign tasks to team members. Collaborate with accounting on ASC 842 compliance. And empower your management team with custom reports giving them a birds eye view of your retail real estate expansion milestones.
Data integrity
Occupier is your single source of truth for all your real estate data. Automate critical date notifications and assign. Search and filter all lease clauses. Track rent payments and CAM expenses.
Learn why Marine Layer & Leap Implemented Occupier
"Marine layer is in retail expansion mode, which means searching for new brick & mortar stores locations… Occupier is our one stop shop for everything lease management. It's automated, organized, and user-friendly process."
"We are in the midst of a tremendous growth phase… Occupier is central to the daily work of our Real Estate team. It is where our Growth team can get up-to-the-minute information about new or pending properties for any brands we're bringing onboard onto Leap."
Elevate your retail lease management solutions:
Check out how the fastest growing, most innovative commercial retail tenants manage their real estate lease portfolio.