Real Estate Is Core to a Successful Franchisee Growth Strategy
Last Updated on February 9, 2023 by Morgan Beard
Apart from profit, a franchisee's ultimate goal is to grow to a national level. What majority of franchisee growth strategy models have in common is a cohesive brand experience across every franchised location. Brand standards, daily operations, process playbooks, and organized systems all help to scale a franchisee. Successful franchising models all aim to build a brand on the consistency of the customer experience to drive market penetration.
A cohesive brand experience will only get you so far, however.
If there's any factor other than brand consistency paramount to a successful franchisee business, it's a sound real estate strategy. It's no secret that the selection of brick-and-mortar real estate locations will directly impact franchise growth, performance, and survival. Make the right choice, and the location's profitability never comes into question.
Take Chipotle, for example. The quick-service restaurant (QSR) built a consistent customer experience through quality, convenience, and ease of engagement. Customers know what to expect when entering the establishment. Each franchisee location offers the same look, feel, menu, and taste. Chipotle built its following on brand consistency combined with a regional franchisee growth strategy.
The QSR chain gained national recognition by clustering stores at a regional level and strategically opening in various markets. The model allowed franchisees to take hold of a market and then repeat that process in a new market. Of course, Chipotle also gave franchisees the tools and access to launch and grow franchise locations. But much of the success resulted in the real estate strategy associated with this franchising model.
Establishing a Sound Real Estate Strategy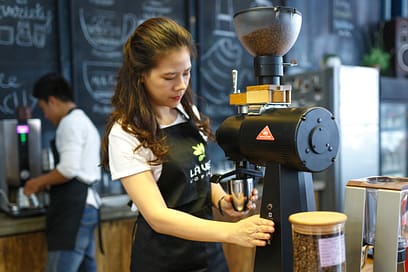 Whether your business-format franchise is a QSR, beauty salon, fitness studio, or healthcare provider, a standardized real estate process enables sustainable franchisee growth strategies. While the inner workings of this process will vary somewhat from one franchisee to the next, the following components are central to any sound real estate strategy:
1. Location, location, location
This adage still rings true. Starting with a thoughtful real estate location strategy for a franchisee is essential. Site selection, comps analysis, and cluster modeling will serve as the three pillars to empower your decision-making process on where and why to choose any real estate location.
Is this location convenient? Is it visible and accessible? How are other businesses in the immediate vicinity performing? Are the lease terms competitive? Are there any available upgrades in power, HVAC, plumbing, and so on? Perhaps a second-generation space is available?
It doesn't matter how solid the franchising operating system is without the right real estate location and lease agreement. The franchisee location won't realize its full potential. A good buy is a good buy only if it delivers traffic (foot or otherwise), sales, and revenue.
2. Tenant representation
After payroll, your lease portfolio will be the second-largest expense in your franchisee business. So, partner with a local tenant-rep broker who can negotiate your lease terms and find the perfect location, as they often have access to the most current and complete listings available.
More importantly, tenant-rep brokers can help steer you to the ideal location. They may even be able to find off-market options perfectly suited to your franchisee growth strategy goals. After all, the space you want isn't always the space you need. They will take into account several factors to arrive at the right decision for your business.
3. Consumer data
As you expand your real estate footprint, consumer data will fuel your location decision-making . It offers insights beyond mere demographic information. You can understand the behaviors of your target audience, allowing you to fine-tune the customer experience and choose locations to drive franchise growth.
Is this the ideal community for the franchise? Are customers within a five-mile radius of a given location? Should you expect peak performance during the day? Will nights and weekends perform better? Is it a good mix of both? What's the competition like in the area?
A sound real estate location strategy relies on more than what you believe is a good franchisee location. To understand the nuances of a specific market and the community you intend to serve, you need data — as well as multiple visits to any given spot with a tenant-rep broker — before signing on that dotted line.
Making Sense of the Available Information
Plenty of tools are on the market to capture, analyze, and derive insights from data. With so many options available, however, it can be difficult to decide which types of technology will actually help you make sense of the information available and deliver the results you need to ensure success.
When it comes to real estate strategies, three solutions often will serve you best:
1. Transaction management software
Transaction management software enables growing franchisees to compare the specs of multiple real estate locations at once. You can get a better idea of the space, amenities, community, lease terms, parking, and so on, allowing your real estate team to approach deals more strategically.
Most tools offer a visual map outlining potential real estate locations, giving you a pulse on the consumers you'll be serving. You can then analyze comps in the area — down to total square footage, rent expenses, and lease incentives. Information like this empowers you to make the best decision and negotiate better terms with landlords.
Depending on the transaction management software you choose, you may also find the added functionality to track all requests for proposals, counterproposals, and final terms. It can provide greater visibility into your lease portfolio.
2. Real estate analytics tools
Understanding how your customers interact with your franchisee space is mission-critical. If you're a QSR, for example, do your customers prefer drive-thru, pick-up, delivery, or dine-in? Does a given space allow for each of those options? Real estate analytics tools can help answer these types of questions.
Consider something as simple as space analytics. When you know total headcount and total capacity numbers per franchisee location, you can better model visitor traffic and potential revenue. You no longer make assumptions but data-driven decisions.
Combine this with the potential in expense analytics, and you're able to apply details like fixed rent, additional expenses, facilities costs, and maintenance orders (among other numbers) to your decisions. Few uncertainties remain about what could potentially impact your bottom line.
3. Lease accounting software
By the end of 2022, every organization must abide by the new lease accounting standards set by the Financial Accounting Standards Board. Franchisees are no exception. ASC 842, in particular, has been pushing finance and real estate teams to reimagine their tech stacks and tools for collaboration. Core to these stacks is lease accounting software.
As a franchisee business, you'll quickly find that lease management software can offer a single source of truth. Rather than calculating lease liabilities and right-of-use (ROU) assets in an Excel spreadsheet, the technology automates much of the task. Moreover, it helps manage the compliance transition associated with the new standards.
Driving Sustainable Franchise Growth
It shouldn't be surprising that your franchisee growth strategy will be tightly intertwined with your real estate location strategy . As your franchisee scales from local to regional to national, a sound and vetted location strategy is necessary — making it more important than ever to start asking yourself and your team several key questions:
Where is the target audience located?
Does the intended market have competition?
What type of space is needed?
What buildings or facilities are necessary for the business?
Is there a cluster or neighborhood of congruent retailers that aligns with the community of customers you intend on growing?
With the above questions in mind, you'll need to consider the type of lease you want to sign — no small feat, as there are numerous commercial lease agreements available. The following are some of the more common leases you'll encounter as you work through your franchisee growth strategy goals:
Full-service/gross lease. With this type of lease arrangement, you'll be paying for the landlord to cover general building expenses, taxes, utilities, and insurance. That means you'll be responsible for a single monthly payment.
Net lease. This is the inverse of a full-service lease. Instead of a single monthly payment for the space, you'll be responsible for the operating and maintenance costs of the property. It comes with a lower monthly rent, but a variety of different expenses will come out of pocket based on the type of net lease:

Triple-net "NNN" lease. You pay rent, utilities, and a pro-rata share of all building operating expenses, including maintenance fees, building insurance, and property taxes.
Double-net "NN" lease. You pay rent, utilities, property taxes, and building insurance premiums.
Single-net lease. You pay rent, utilities, and property taxes.

Percentage lease. If you've decided to locate your franchisee in a mall, this will likely be the lease signed. You pay a base rent in addition to a percentage of gross business sales (7% is standard). Landlords frequently benefit from this lease arrangement, especially with high-velocity retailers.
Variable lease. This lease agreement changes according to certain conditions. Much like net leases, the terms will vary based on the type:

Index lease. This type of lease usually fluctuates with the Consumer Price Index but may also be tied to local rental market conditions.
Graduated lease. The rent amount increases on a predetermined schedule.
Omnichannel Distribution Model
While physical real estate is what drives business revenue and will build the franchisee brand, another element has come into play as of late. It's the omnichannel distribution model, which offers consumers the choice of product or service delivery. You're working toward unifying operations into a seamless customer experience across multiple channels.
As with the franchising model, consistency is key. You'll want to offer the same customer experience in the digital realm as consumers will find at your brick-and-mortar retail locations.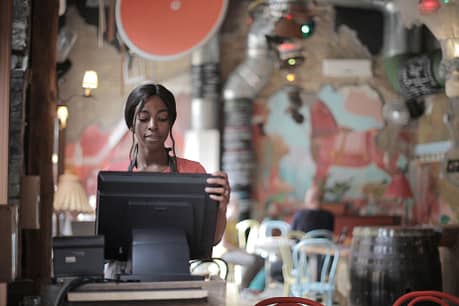 Helping Franchisee Growth Strategy
Sustainable franchisee growth depends on a combination of factors, with your real estate strategy taking center stage. It serves as a solid foundation to build upon. But a strategy can easily fall short without a single source of truth. That single source of truth can often be found in lease management software.
Occupier offers a solution that abstracts and centralizes all the terms and conditions in your lease portfolio. Associated administration, critical dates, and important clauses are never out of sight while also enabling your ROU asset and lease liability calculations — ensuring ASC 842 and IFRS 16 compliance.
This frees up time to focus on value-added activities and keeps everyone from real estate and finance to facilities and operations on the same page. Few questions remain about the lease life cycle, allowing you and your teams to make more informed, data-driven decisions across your franchise business.
With Occupier's transaction management functionality, you can also track proposals, compare rent, determine square footage, and more from the same platform. No clicking back and forth between apps. Time-sensitive decisions can be made accurately and efficiently right on the spot, ensuring deals move through the pipeline.
Occupier is more than another technology solution. We are your lease management partner. You can rely on our team to send out weekly updates about your lease portfolio and support you in your lease management processes.
If you're interested in learning more about Occupier's technology, we'd be more than happy to discuss your business and collaborate on solutions that cater to your unique needs.