Fitness real estate
solutions.
Strategize growth goals for your fitness lease portfolio
Occupier empowers innovative fitness groups
Scale your fitness real estate footprint
Gains look different for everyone. Gains in the form of fitness real estate expansion start by aligning your teams in a single source of truth that powers the entire lease lifecycle — from site selection to critical date management and ASC 842 lease accounting compliance.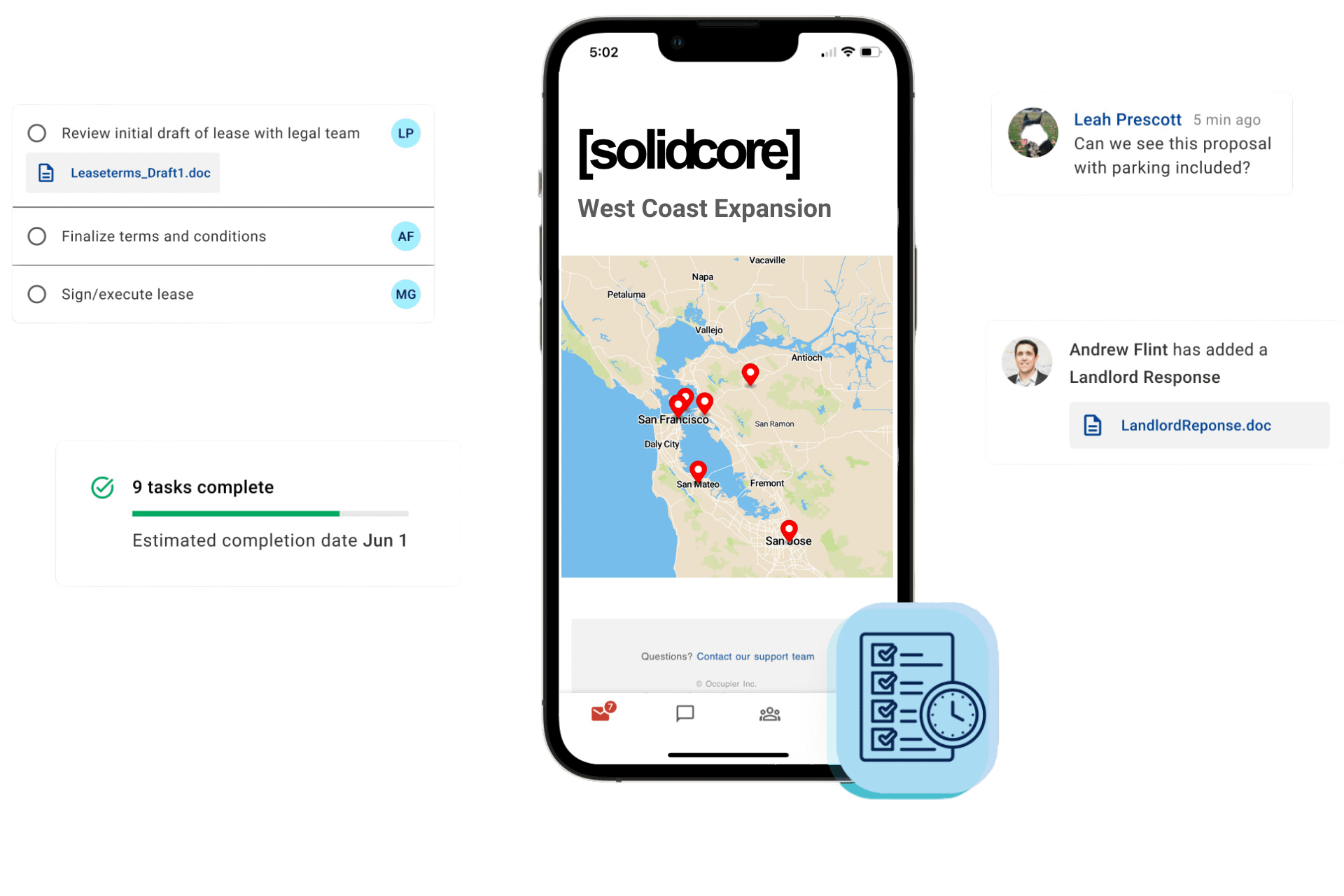 Growth strategy
Execute on your fitness expansion goals
Fitness real estate solutions built for expansion. Strategize regional and national growth by aligning teams and assigning tasks across departments in order to accelerate your location portfolio expansion efforts.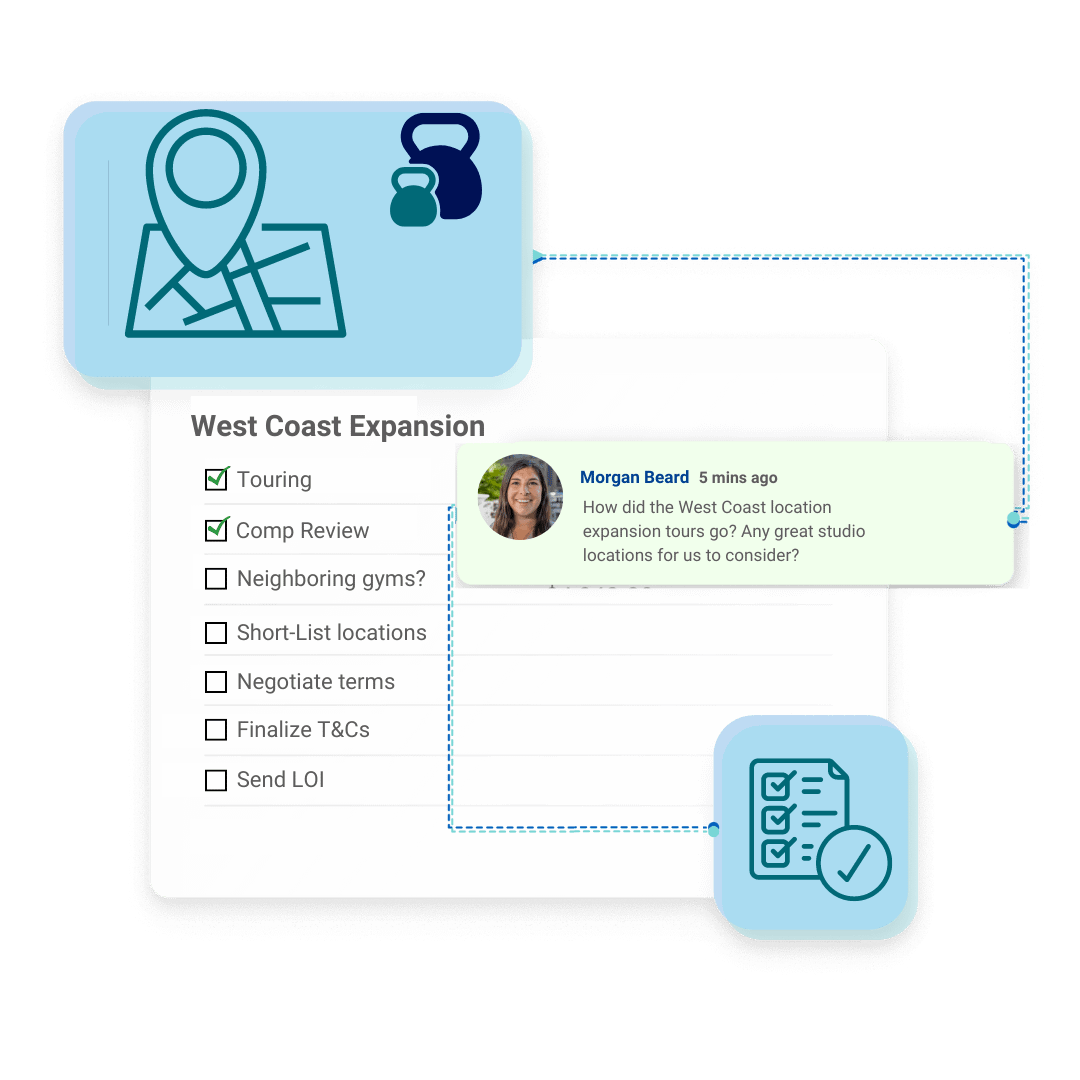 Stay compliant
Automate your ASC 842 compliance workflows
Occupier's ASC 842 lease accounting software calculates your lease amortization schedules and creates monthly journal entries for an easy close the books process.
Custom reporting
Analyze your fitness real estate space
Gain a bird's eye view of your lease portfolio. Digest and analyze your operating expenses, rent forecasts, space usage and critical date time horizon's like lease expiration.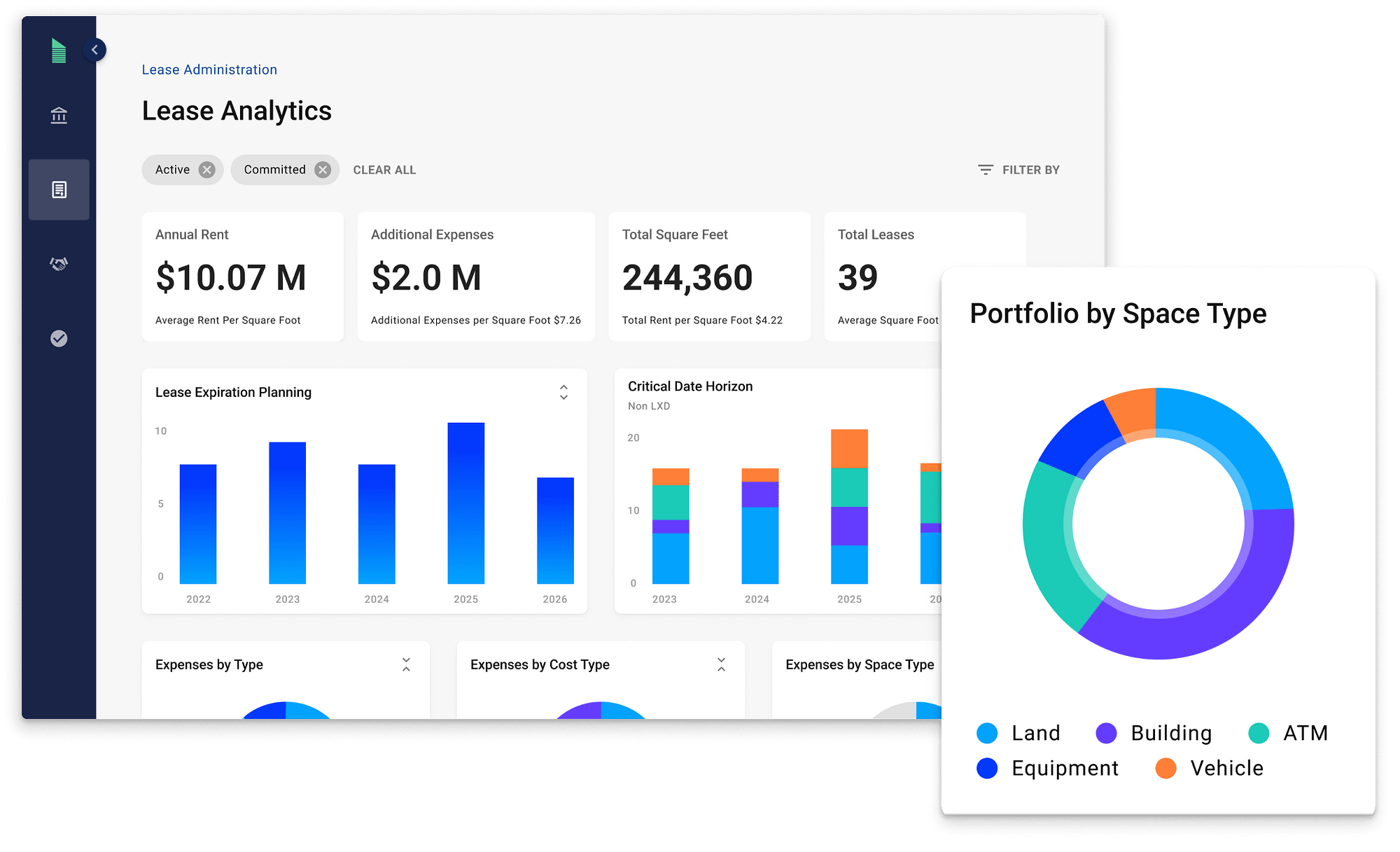 Elevate your fitness real estate solutions:
Check out how the fastest growing, most innovative commercial fitness tenants manage their real estate lease portfolio.