Lease Administration + Lease Accounting
The True Cost of
Spreadsheets
Calculate the cost of maintaining ASC 842 lease accounting compliance and ongoing lease management in spreadsheets.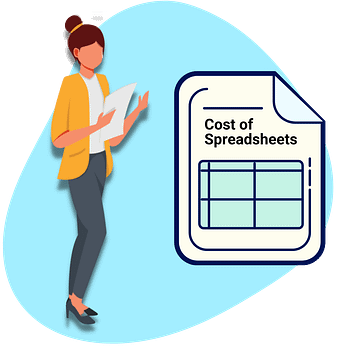 Calculate your lease portfolios spreadsheet risk:
Costs associated with spreadsheets are high
Lease Accounting
The ASC 842 compliance standard brings more than $3 Trillion on balance sheets across the country.
Lease Abstraction
It takes approximately 3 to 4 hours to manually abstract each real estate lease in an Excel spreadsheet.
Lease Administration
Missing one critical date due to bad spreadsheet data can cost an organization hundreds of thousands.
Your organization's 2nd largest expense (after payroll) is your real estate portfolio. Ready to calculate your spreadsheet risks?