Free Download
Guide to Tenant Representation
Supercharge your tenant-representation brokerage game to get more deals done efficiently.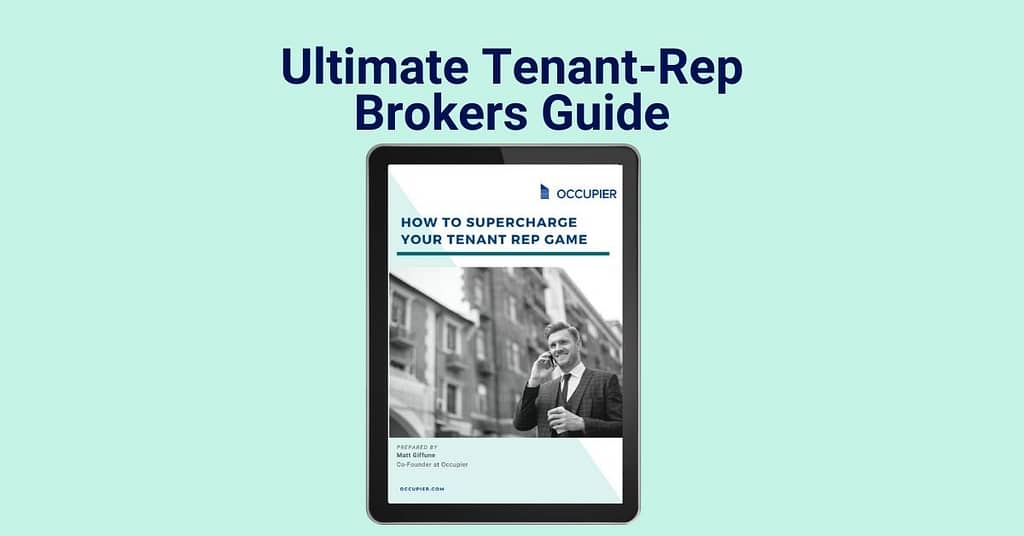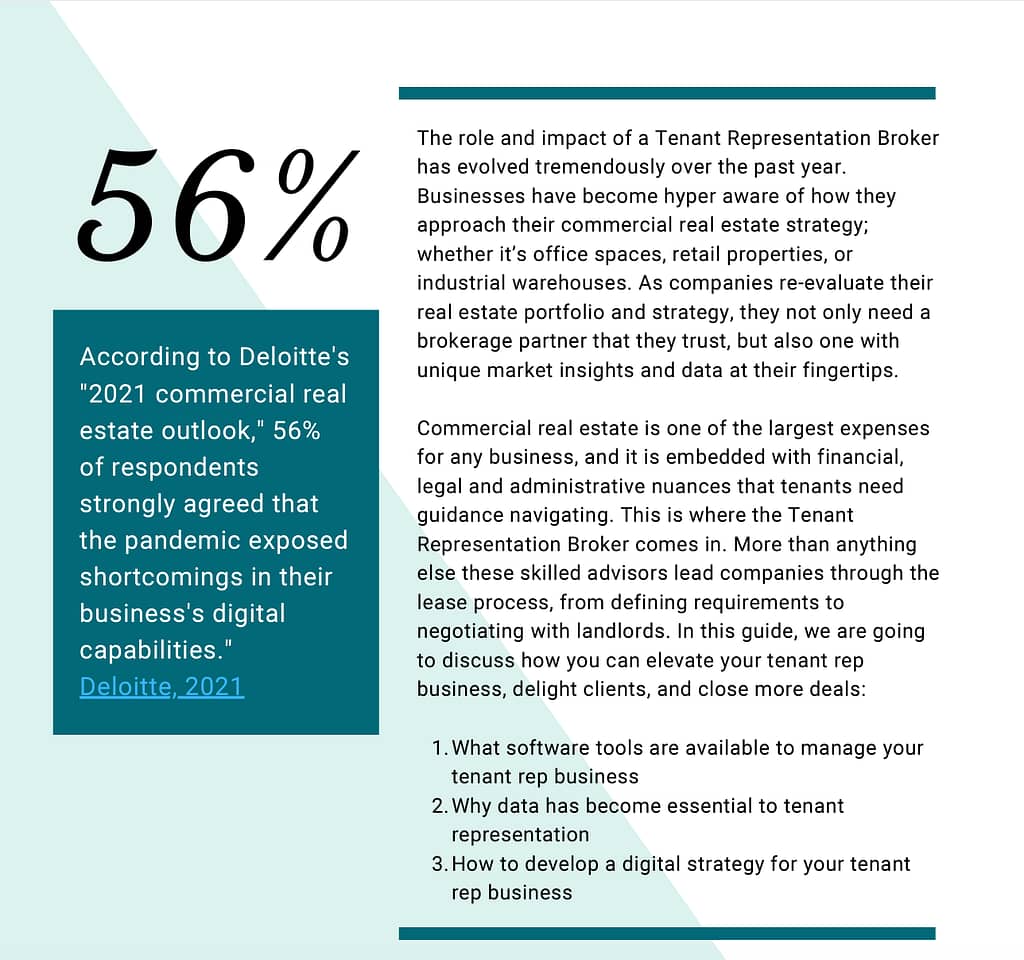 With this Ultimate Guide to Broker Deals CRM you will be able to:
Learn why data has become essential to tenant representation and how to leverage data to get deals done efficiently.
Gain insights into the digital tech stacks that support tenant reps and their client relationships.
Develop a digital strategy for your tenant-rep business that becomes your competitive edge in negotiations and beyond.
Unlock your real estate deals with our Ultimate Guide to Tenant-Rep Brokering.