Free Download
Commercial Move-in Checklist
Moving into a new office or retail location can be daunting. Our commercial tenant move-in checklist will ease your moving day to-do list.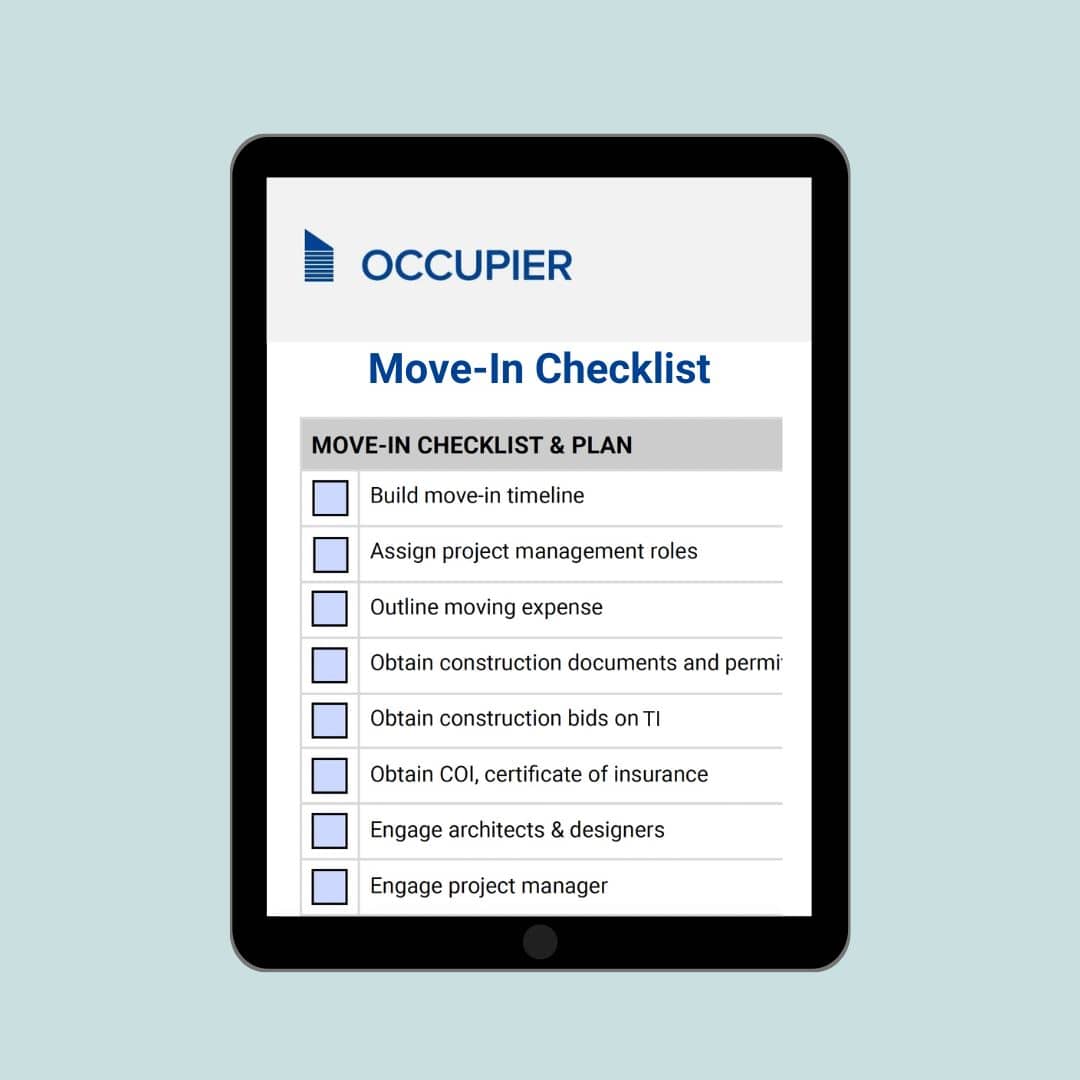 With this Commercial Real Estate Move-in Checklist you will be able to:
Track all critical dates that lead up to your move-in day — like lease commencement and delivery date, etc.
Clearly outline the necessary steps you and the real estate team need to take in order to meet your move-in timeline.
Seamlessly plan, execute, delegate and communicate your move-in plans with employees and vendors.
Make moving day easy with our plug-and-play Commercial Move-in Checklist Template.